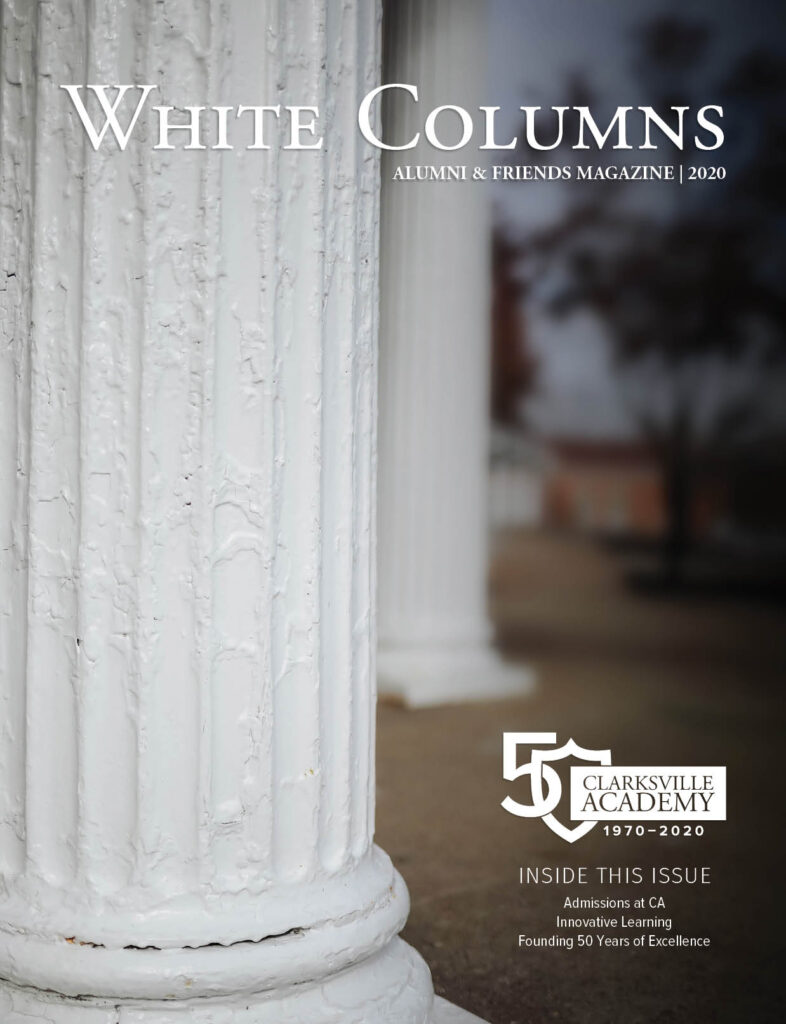 Clarksville Academy is proud to have a 50 year history of successful Alumni. Not only have CA alumni gone to universities like Vanderbilt and Yale, but they've succeeded in a variety of careers from prime time television personalities to astronauts.
Some of our alumni have been honored for their work in the Clarksville community while others are proudly serving to better our world. No matter when you graduated from CA, you are always welcome to come home! We encourage all alumni to keep in contact with Clarksville Academy by regularly updating your alumni information. Clarksville Academy educates our students to give back not only to CA and the Clarksville community but to the world. To find out more about ways you can give back to CA contact Sally Allen.
If you would like to be featured on our alumni page or in upcoming alumni publications please contact Sally Allen and update your information through this form ».
Alumni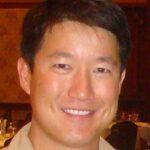 Michael Hsu, Clarksville Academy graduate of 1989, has had one of the most excitinglives of any of our graduates! Upon graduation from Clarksville Academy, Michael enrolled in the US Naval Academy and earned a B.S. in Systems Engineering, then completed a M.A. in Natural Sciences, from Cambridge University in England. After his schooling, he began an exciting military and flying career, flying FA-18's. He went on to graduate from the US Naval Test Pilot School in 2002. Michael has been a Hornet & Super Hornet pilot and test pilot, and he's been a USAF test pilot instructor for the F-16 & T-38. He's flown 46 different types of aircraft and holds Airline Transport Pilot, Helicopter & Glider ratings. He's a certified SCUBA Rescue Diver and in his spare time he likes to hike. In fact he is listed as number 235 on the list of people who have climbed the 7 Summits (Kilimanjaro, Aconcagua, Denali, Everest, Elbrus, Kosciuszko, and Vinson).
Michael's accomplishments show that Clarksville Academy is giving students the tools they need to participate and live in a global society. Students leave here and are prepared to face the world. Michael recalls: "my favorite memories of CA were having the opportunity to compete in sports together with my classmates and representing our school on the Math Team".
---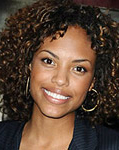 Jaime Lee Kirchner graduated from Clarksville Academy & was well on her way to being a star during her time here at CA. She starred in many performances at the Roxy and was well known throughout school to be our rising star. Jaime is now making all of CA proud with her stellar performance on NBC's drama Mercy.
Jaime left Clarksville shortly after graduation and studied acting at NYU's Tisch School of the Arts. Upon graduation Jaime began a national and international tour of "Rent" playing the role of Mimi Marquez. This role was such an exciting time for Jaime and she enjoyed traveling from city to city. After her tour with "Rent" ended, she landed a series regular role in the television series, "Just Legal". However, Jaime still felt a pull to Broadway and she returned to New York to reprise her role as Mimi in a Nederlander Theater's production of "Rent" on Broadway. Her reviews were fantastic! Most recently, Jaime starred in the primetime drama series "The Mob Doctor," as Dr. Olivia Wilcox. Additionally, she held series regular roles on the dramas "Mercy" and "Just Legal" and recurred on "Necessary Roughness." Her guest roles on TV include "Rescue Me"; "CSI: Crime Scene Investigation," on the Network; and playing a pop star on "Dollhouse," a role that allowed her to record her own music and perform it at a live concert. Jaime is now starring in Bull on CBS as Danny James. We encourage all Cougars to support one of our own by tuning in Tuesdays at 8PM to CBS!
Jaime Lee's talent isn't just in acting, she is also an avid painter and a singer.
---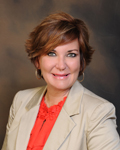 Charlsie Hand is a 1983 graduate of Clarksville Academy. Charlsie owns the Riverview Inn. She has contributed so much to Clarksville through her service efforts with participation in things like Leadership Clarksville, past YMCA Board of Directors, past CA Board of Directors, past Board of Directors for the Montgomery County Humane Society, past Board of Directors Downtown District Partnership just to name a few! Charlsie was the 2001 winner of the Athena Award. Clarksville Academy is proud to call Charlsie one of its own!
"I credit The Clarksville Academy for much of the success I have enjoyed as an adult. I attended CA my freshman year and graduated in 1983. The smaller classrooms and close-knit family atmosphere enabled me to build confidence and to become self-reliant. I formed life long bonds and friendships that I still enjoy today. I have remained close to almost everyone in my graduating class.
I participated in Volleyball, Softball and Basketball while attending CA. I'm pretty confident that at a larger public school, I would have never been able to be a starter or probably even get to play organized sports. I learned life lessons both on and off the court about teamwork, perseverance and hard work.
I always felt like my teachers believed in me, understood how to motivate me and cared about my success in life. I was encouraged to be the best person I could be academically and personally.
I love our school and I'm so proud of how far we have come under the leadership of Kay Drew. I can assure you, after being a product of public and private school, what we have at CA is unique and very special. It's more like a family than an institution. The staff and the friends I made at CA made me feel comfortable and competent and to this day I think that school made a huge positive difference in who I am on a daily basis. I'm so grateful I was fortunate enough to graduate from such a wonderful school."
---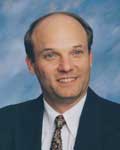 Jody Garrett was born and raised in Clarksville, Tennessee, and graduated from the CA in 1976.
Jody received his Bachelor of Science degree in 1980 from the U.S. Naval Academy and an MBA from HofstraUniversity in 1994. Garrett has always had a passion for woodworking and has turned his hobby into a promising career.
Garrett is currently serving as president of Woodcraft Supply, LLC, where he provides oversight and future direction for a company that is the industry leader in supplying an extensive line of top quality products, educational opportunities and one-on-one guidance to woodworkers of all skill levels. He oversees a distribution system that includes retail franchise stores in over 70 major metropolitan areas across the U.S., two million catalogs that are distributed annually in all 50 states and 117 countries, and the company's website, www.woodcraft.com.
Garrett started working at Woodcraft in 1992 and over the years, held positions of increasing responsibility, culminating in the role of director of new product development and warehouse operations. In 1998 he left Woodcraft for Simonton Windows, where he worked for 8 years, finishing as vice president of manufacturing.
In 2006, passion for the craft of woodworking brought him back to Woodcraft, where he served as vice president of marketing and merchandising and the publisher of Woodcraft Magazine. He served in this position until May of 2012 where he was named president of the company.
As a woodworker myself, it is deeply satisfying to be part of a team that is expanding the craft of woodworking.
Jody is an Eagle Scout who is still actively involved with Boy Scouts of America, Troop 4, in Parkersburg, West Virginia. He and his wife, Cathy, have two children, Becky and Danny.
---