---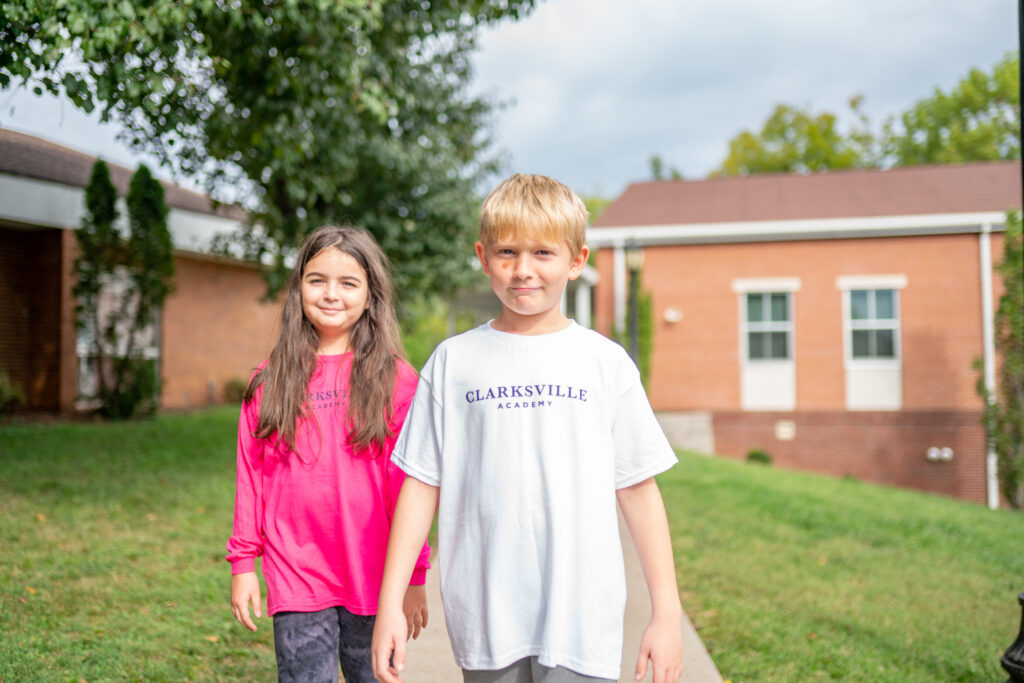 Through a rich and varied experience in and beyond the classroom, the Lower School nurtures children's intellectual, social, emotional, and physical growth. The goal of education is that all students fully develop their capacity for learning, oral and written expression, scientific and artistic pursuit, critical thinking, thoughtful analysis, true scholarship and compassion. We prepare them with all the practical skills needed for further developing these qualities beyond their time at Clarksville Academy.

---
Why Clarksville Academy Lower School?
Excellent academic standards; strong test scores
Rigorous curriculum
Solid educational foundation for students in these formative years
Certified teachers
Weekly communication through newsletters, emails, and PowerSchool
Positive learning environment
Hands-on approach, problem based learning, and critical thinking skills
Students guided through a nurturing environment
Small class sizes with individual attention
Innovative curriculum – 1:1 iPad
Maynard Makerspace for critical thinking and hands on learning
Character education and leadership building programs
Diverse population
Art, music, foreign language, math and science labs, and daily physical education
Before and aftercare available
Trusted by parents for over 50 years
Pre-Kindergarten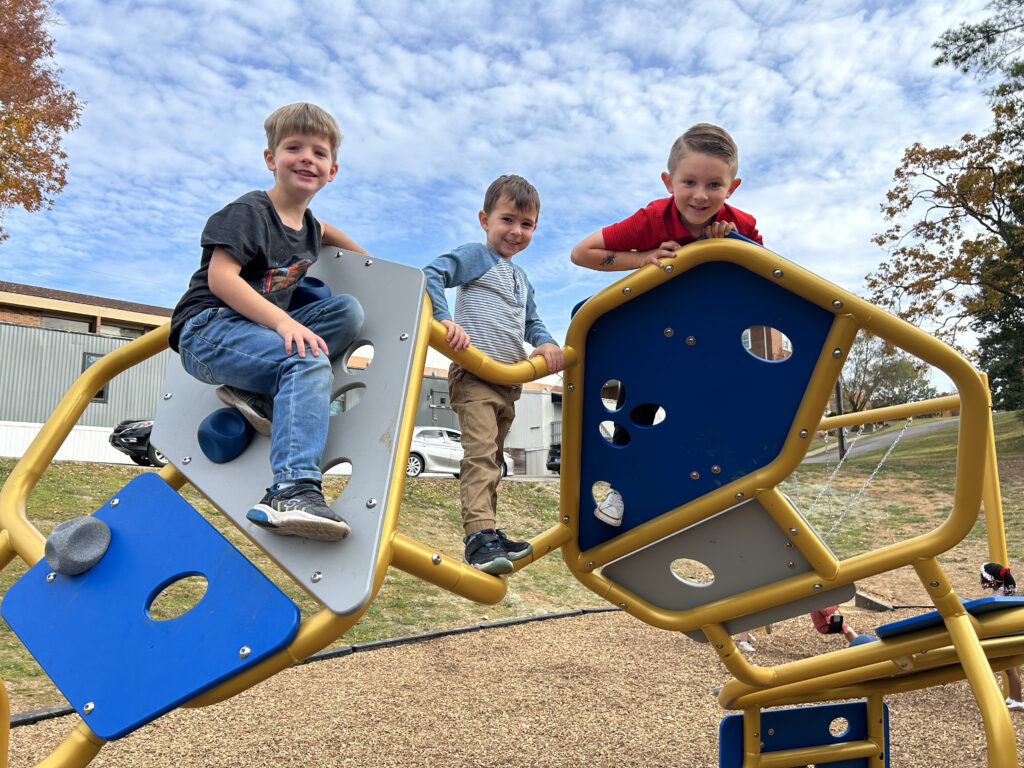 Each child is unique and learns in different ways. We believe in hands-on experiences, learning creatively, and through play. The Orton-Gillingham approach is introduced in our Pre-K program to foster reading skills. The teachers help children in ways that promote development and to teach the whole child. Learning through play, creates a rich environment for learning, and forge strong home-school connections. Pre-K students will have the opportunity to develop socially, emotionally, physically, and cognitively. Children are allowed to develop their imagination by providing exciting stimulus and in turn children explore the world around them. Developmentally, it prepares the students for life well beyond their time in the Pre-Kindergarten classroom.
---
Kindergarten
A love of learning is initiated in our Kindergarten program where strong academics are paired with our nurturing environment. Students explore and learn in a safe and enjoyable atmosphere. Lessons and activities are geared toward enhancing and providing hands-on experiences as they meet early childhood areas of learning: cognitive, emotional, aesthetic, social, physical, academic, and motor development. Teachers fill each day with learning experiences that guide students academically. Programs are designed to assist students in developing at their own individual pace to reach their fullest potential. Teachers use small group, highly differentiated instruction to ensure students' readiness in math, reading, science, language arts, and social studies while assisting students to develop and be successful. Orton-Gillingham is the approach to teach reading through multi-sensory lessons. Instructors promote problem-solving skills and encourage creativity, curiosity, self-direction, and responsibility.
A unique aspect of our Kindergarten program is our interaction between the young students and exemplary role models among the older students. When the Kindergarten students buddy with the seniors, the relationship can have an immense impact on the life of a five or six-year-old that a traditional classroom setting cannot. Lifelong bonds form early on as the Kindergarteners learn from their senior buddies the proper ways of expressing themselves and how to conduct themselves as they grow.
---
First Grade
The curriculum is based on traditional fundamental disciplines. Importance is placed on developing sound study learning habits, skills, and attitudes. First graders work with their teachers and classmates to build a community and further develop their social-emotional learning skills. The daily and weekly schedules for first graders provide a balance between child-initiated and teacher-directed projects, whole group meetings, one-on-one time with teachers, independent work time, and small group time. Reading and mathematic fundamentals are stressed. Instructors continue to teach the Orton-Gillingham Approach to introduce to students the idea of breaking reading and spelling down into smaller skills involving letters and sounds. Teachers use sight, hearing, touch, and movement to help students connect language with letters and sounds. Language arts, social studies, and science are included in the regular academic program. In addition, first grade students receive instruction from specialized instructors in art, music, physical education, foreign language, science lab, and library skills. Field trips and other activities are planned each year.
---
Second Grade
Skills in reading, writing, and mathematics are the solid foundation for future academic achievement. Students are guided to become independent learners through differentiated lessons, technology integration, and hands-on activities. Second grade teachers are trained in the Orton-Gillingham approach by IMSE. Teachers use explicit, direct, sequential, systematic, multi-sensory instruction to teach reading. Skills in reading, writing, and mathematics are the solid foundation for future academic achievement. Students are guided to become independent learners through differentiated lessons, technology integration, and hands-on activities. Platooning begins as early as second grade at Clarksville Academy. These classes have departmentalized instruction switching from science to social studies. This approach helps to bridge the students into our third and fourth grade program.
---
Third and Fourth Grade
Instruction in our third and fourth grades will provide the students the opportunity to experience a taste of Middle School. Teachers have found this age group is ready for more responsibility and to experience a rotational class schedule. Teachers have selected areas of study they are passionate about in order to pass on their excitement to their students. Students will change classes for subjects including Social studies and writing, language arts and reading through the Orton-Gillingham approach, science and math. Students will take part in classes including art, music, foreign language, decoding, and science lab as well as daily physical education and recess. This is an opportunity for students to learn organization and time management while finding a passion for their studies.
---