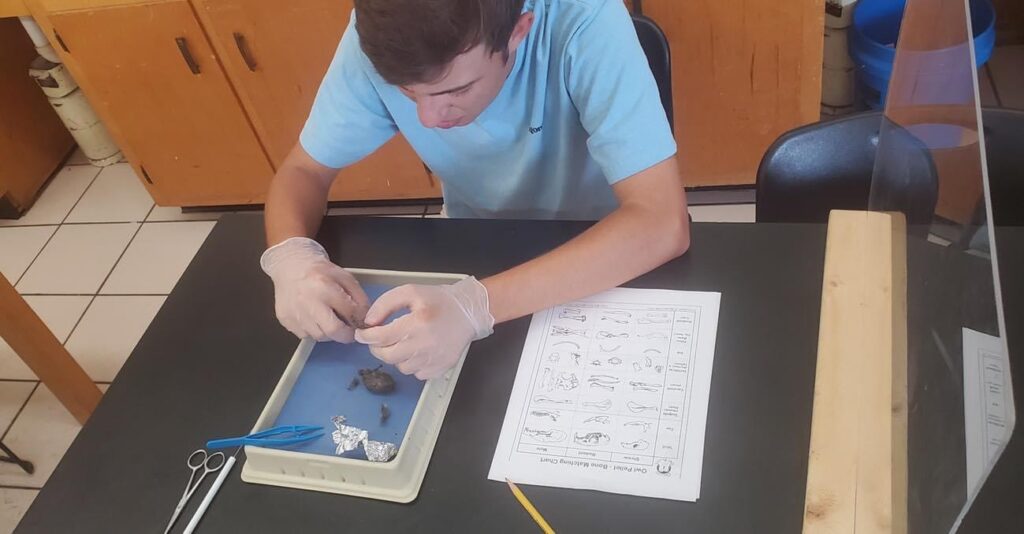 Through the grade levels at Clarksville Academy, each successive year builds upon the prior one. Students agree that their transition to college feels more like a change of scenery than a vast adjustment to their curriculum and lifestyle.
Our attentive faculty strives to discover your child's unique passion. Like malleable clay, each student has great potential to be molded and groomed. As they are shaped according to their own aspirations, we watch their talents solidify and their confidence rise. As their abilities grow, we then send them off to college in the direction they desire. It's a special Clarksville Academy gift!
We understand how students progressively develop through yearly experiences, and we want to nurture their passions helping them to pursue the best college path. Clarksville Academy is committed to cultivating your student mentally, physically, emotionally, and socially through the 14 years from Pre-Kindergarten to 12th grade. Likewise, if you're new to CA, we welcome your child to begin his or her journey with us at any point in between.
Academic Excellence
At Clarksville Academy, we promote not only community involvement but also academic excellence. (Over 92% of our Middle & Upper School students participate in some form of community service.) Our students are given the opportunity to take AP, Honors and even Dual Enrollment (for college credit) courses during their tenure at CA. All students are enrolled in Honors courses starting in the 9th grade. Students leave here with the knowledge and confidence they need to succeed in a global society. Strong academic standards are a large part of that. Not only do they typically score higher than both the state and national averages on the ACT, but they also have strong standardized test scores. Below you will find more detailed information on the variety of tests our students take.
---
Innovative Technology
Technology has become a part of daily academic life at Clarksville Academy.
Lower School students carry an iPad, Middle School students have iPad and all Upper School students have MacBook Air for use in and out of the classroom. Each academic level has appropriate school-provided messenger bags and cases and the devices are serviced in Clarksville Academy's own Help Desk service center.
Since 2011, Clarksville Academy curriculum has been revitalized and infused with the use of apps, online research and e-textbooks while homework is assigned and completed using online methods and email. These tools help students stay organized and at the forefront of current and relevant information. In addition, each classroom is equipped with an Apple TV to assist in presentation and multimedia sharing.
Clarksville Academy uses technology to streamline its communication with students, parents, and others. Using tools such as Google Classroom, sharable community calendars, Twitter and Facebook help ensure the school community stays well informed of important information.
Not only does Clarksville Academy provide students with the newest technological tools for continuing their education, students are taught how to use the technology. Digital citizenship is a key component of developing responsible users. When issued their equipment, students and parents are required to review and sign Responsible Use Policies that govern proper technology guidelines. Paired with rigorous curriculum, these valuable skills enable Clarksville Academy graduates to tackle the challenges of higher education with the skills necessary to achieve.