Tuition Assistance is available for a limited number of students at Clarksville Academy each year.
To be eligible, families must first submit the application, processing fee, and undergo a screening process.
Apply for Admissions Online.

CA Tuition Assistance Policy and Guidelines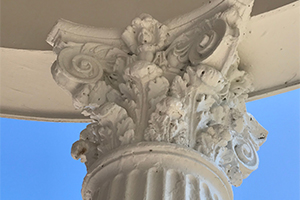 Below are the Tuition Assistance Policies and Guidelines for Clarksville Academy. Once you have read our policies and guidelines CLICK HERE to apply for Tuition Assistance.
Independent school education is a costly yet beneficial investment. Often families who desire to provide their children with this opportunity are concerned about their ability to afford such an education. Clarksville Academy understands this concern and works to determine a fair assessment of a family's ability to provide their children with a CA education.
The tuition assistance committee is committed to making Clarksville Academy's program affordable to all qualified students to the extent that our resources allow. Clarksville Academy offers tuition assistance applications to families with students in grades PK-12. Clarksville Academy Tuition Assistance is based solely upon demonstrated financial need. To help determine each family's need, CA subscribes to the School and Student Services for Tuition Assistance at the National Association of Independent Schools (NAIS). Families should expect to contribute to their child's educational expenses to the greatest extent they are able, given their economic situation.
Tuition Assistance applications for current families are due March 1, 2023. New families should apply as part of the admissions process.  Tuition Assistance funding is limited.
---
NOTE: Tuition Assistance is available for students entering grades Pre-K through 12th.
For more information on Tuition Assistance, contact our Business Office at businessoffice@clarksvilleacademy.com or by phone, 931-647-6311.