---
As students enter the Upper School at Clarksville Academy, they are immediately immersed in a culture that cultivates the values of scholarship, honor, character, respect, and success through rigorous academics, competitive athletics, and enriching extracurricular activities. Students grow and develop both physically and mentally, and students are finding out who they are and where their interests lie. Upper School is a vital place where students thrive, and CA fosters that growth and development.
Opportunities for service learning are available not only through our curricula but also through participation in a variety of clubs and organizations. We encourage students to take part in at least one extracurricular activity, and we currently have over 85% of our student body participating. Students can serve the Clarksville community and the school community through clubs such as Interact, Key Club, Future Business Leaders of America, Student Council, and National Honor Society. Students are invited to be involved in a plethora of enrichment clubs, chess club, math team, public speaking/debate club, Model United Nations, and Youth Legislature.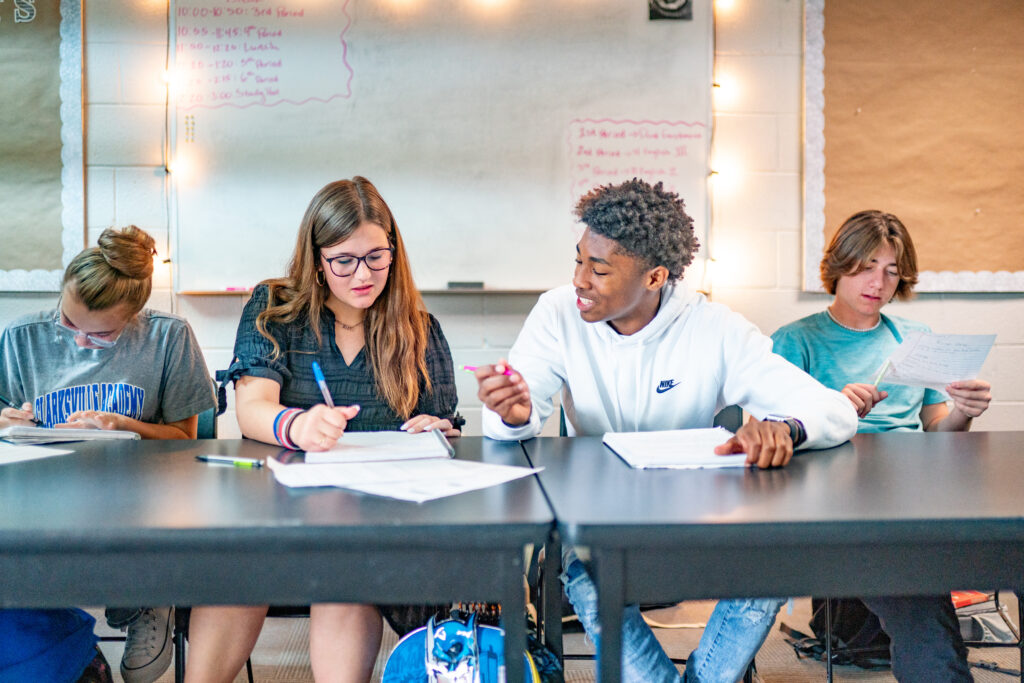 Students participating in our visual fine arts courses have opportunities to perform each semester in our school and community. Our choirs also travel to other states to perform during various times of the year for different events. A concert for Veterans is one of the highlights of the fall semester while a highlight for spring semester is the singing and dancing performance for our annual Steak Dinner, An Evening with Friends.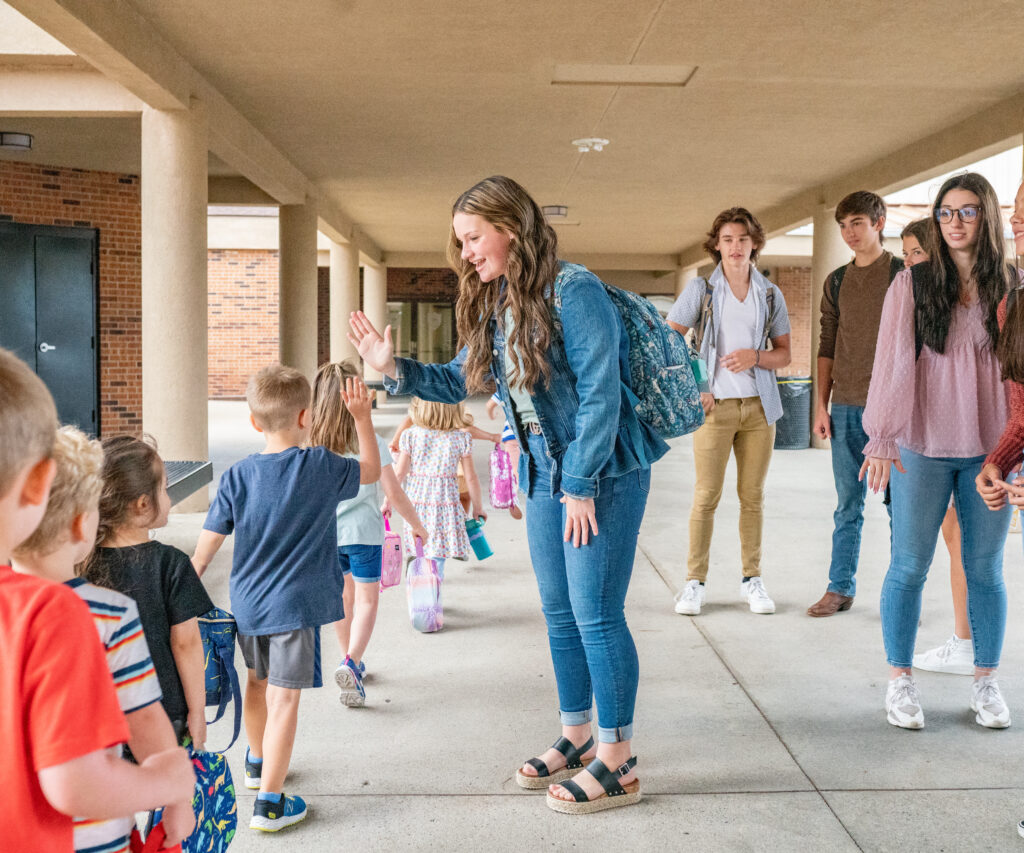 Clarksville Academy provides many opportunities for Upper School students to refine their natural talents and develop new ones. Students are appropriately challenged through rigorous academic curricula to be prepared for education beyond high school and for success in the real world. We work diligently to provide opportunities to create well-rounded individuals who are in demand for today's colleges and universities.
Winterim was introduced in January 2020. Upon return from Christmas break, Clarksville Academy Upper School students embarked on a wonderful journey called Winterim. This academic period between semester one and semester two is the centerpiece to CA's commitment to experiential education. Winterim is designed to challenge students to expand their knowledge beyond present experiences and foster a life-long love of learning. It encourages deeper, more intense faculty-student relationships as we redefine our roles as students and teachers in side-by-side endeavors.
During this two week time period, students traveled all over the globe to places like Ecuador, the Galapagos Islands, the Hawaiian Islands, Mt. Everest, backcountry camping and hiking, discovered the science and leadership behind Walt Disney World and explored our community here in Clarksville. Local groups immersed themselves in local government, media and journalism, leadership, entrepreneurship, nutrition, fitness, and web game development. These unique learning opportunities provided our students with more knowledge than a traditional class setting. Each year a variety of Winterim options will be available for grades 9-12.