Clarksville Academy is a pre-kindergarten through grade twelve, college-preparatory school. Our mission is to promote academic excellence, moral integrity, physical growth, and civic responsibility.
– Clarksville Academy Mission Statement
Clarksville Academy strives to provide a well-rounded educational experience and to help young men and women achieve their full potential in all facets of life. A low teacher-student ratio provides an opportunity to individualize each student's education. With a focus on technology and tradition, the Apple 1:1 program gives each student the ability to use technology to reach the next level of learning. At the same time, teachers keep traditional basics such as cursive writing. CA students are not only successful in the classroom, but they are athletes, artists, and leaders.
Use the links below for more information or contact us directly at admissions@clarksvilleacademy.com.
---
Admissions Process – Step-by-Step
Step 1 – Visit our Campus
A visit to Clarksville Academy is an important part of deciding whether a CA education is right for your child. Initially, you will notice the beauty of our campus. What makes a more lasting impression, however, is the sense of purpose and joy you will observe as students live and learn throughout the campus. During the visit, you will also spend time with the admissions team and meet our Head of School. Click here to get started.
---
Step 2 – Complete the Application
Following your campus tour, the application portal will be open. Complete the admissions application and submit the $100 application fee. As part of the application process, please provide a current grade report or transcript along with test scores and the Clarksville Academy New Student Letter of Recommendation. You may also give our Admissions office permission to request the transcripts from the student's current school.
---
Step 3 – Shadow and Screening Day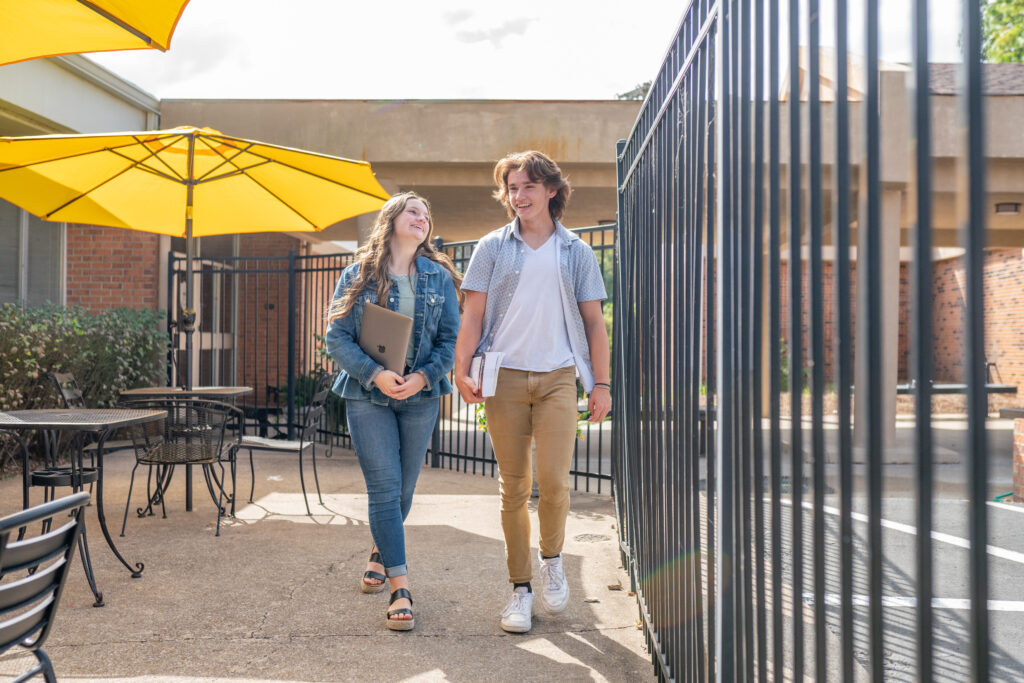 A student shadow day visit is an excellent opportunity for prospective students to experience, first hand, what Clarksville Academy has to offer. The goal of the shadow day is to simply allow students to experience a day at CA to get a better understanding of our programs and curriculum. Students will be partnered with a CA student with similar interests and "shadow" them through a typical school day. Students who are shadowing will follow a regular class schedule with students of their same grade level. Most students chose to screen during the shadow day. Every student is required to screen to be accepted. The screening consists of an assessment test and a written essay. Also, each student will meet with their Divisional Head of School for a personal interview and submit a Clarksville Academy New Student Letter of Recommendation completed by a current teacher or administrator.
---
Step 4 – The Admissions Decision
We feel that a prompt decision on admittance to Clarksville Academy is very important. Typically, we let families know their admission status by offering an official letter of acceptance within a few days of completing the prospective student's admission packet.