On May 21, 2022 Clarksville Academy will host its first Blue and Gold Auction. This auction will feature both silent and live components. Guests will have the opportunity to support Clarksville Academy through bids on items like international travel, bourbon tasting, the ultimate racing fan package, Pappy Van Winkle, a signed McCartney electric guitar, many sports memorabilia items, and more! Limited tickets are available. RSVP today!
May 21, 2022 Customs House Museum 6:00 P.M.
Tickets are $50 per person or $75 a couple
Two drink tickets and light hors-d'oeuvres are included with every ticket.
**Cash bar will be available
Silent Auction
The silent auction will feature a variety of art pieces from current Clarksville Academy students, as well as, Whiskey House Whiskey, a Wine Basket, a Whiskey Basket, Club Level Titans tickets, and more! Check back often for photos and additional information on silent auction pieces. Many of these items are unique, one of a kind pieces! Additional items will be added throughout the month of the May, so be sure to check back often!
---
Baron Browning Gloves: Baron Browning played on four Big 10 Championship teams at Ohio State University. The star linebacker was then selected with the 105th overall pick in the 2021 NFL draft by the Denver Broncos. He wore this pair of autographed gloves throughout portions of his rookie season in the NFL, in which he recorded an impressive 32 solo tackles.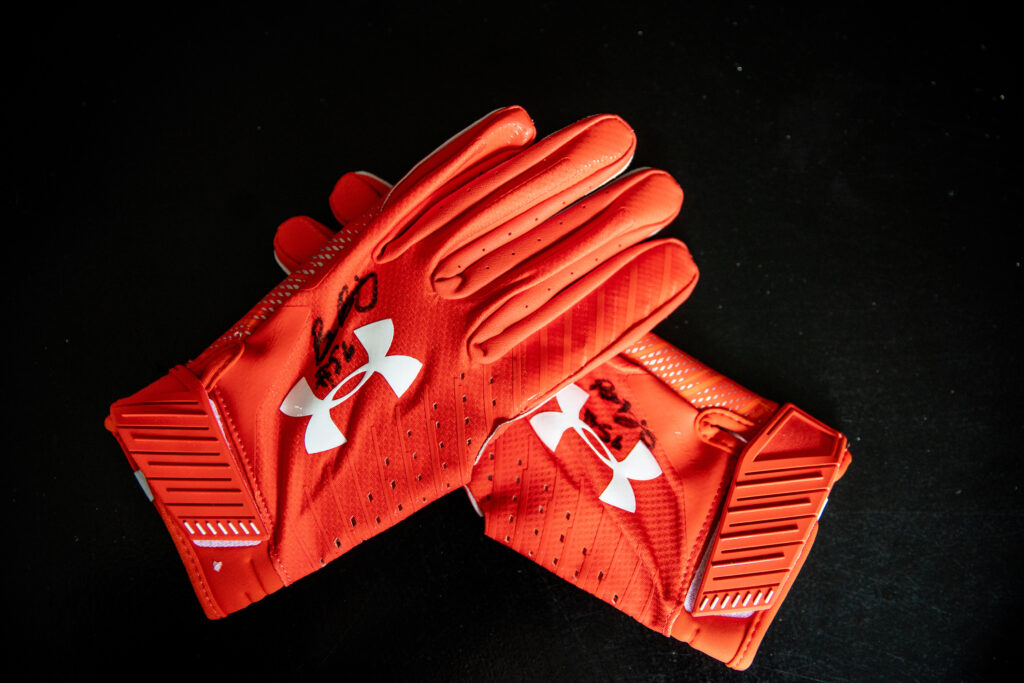 ---
David Schmitt Barn Painting: Countryside Barn Painting. Painted by local artist David Schmidt. David is a family member of a CA alum and paints local landscapes and backdrops to catch the essence and spirit of Clarksville and the surrounding communities. Scenes similar to this can be seen all over the local area and are a reminder of the history of the area and what makes Clarksville special.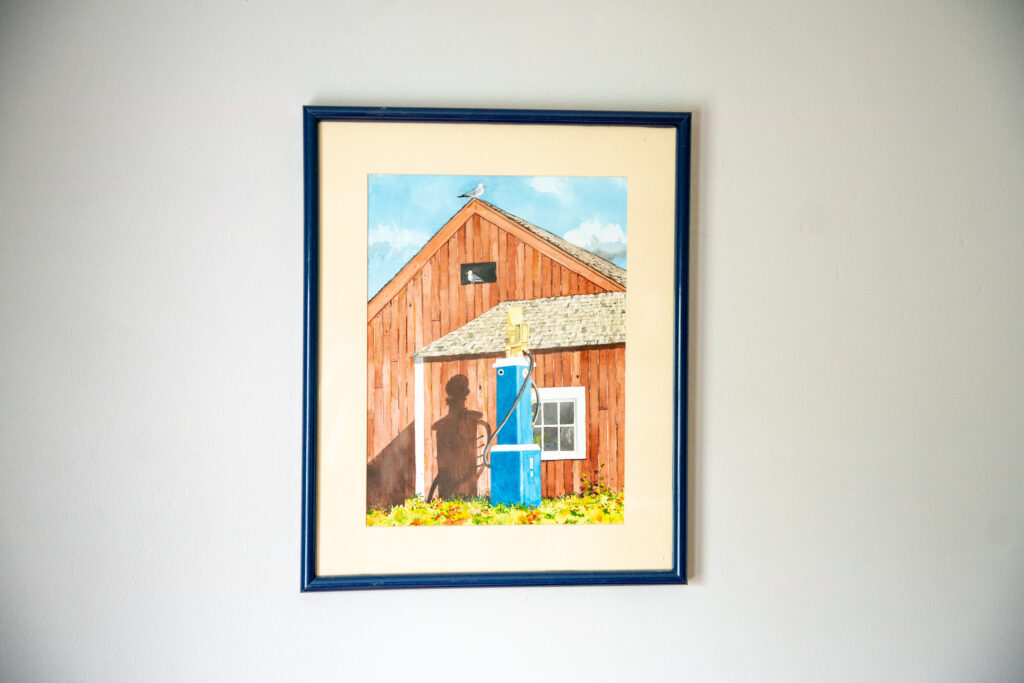 ---
Nashville Predators: The Nashville Predators Foundation donated an incredible Preds memorabilia package! This one-of-a-kind offering features a limited edition Matt Duchene bobblehead, a Matt Benning autographed puck, and a custom Michael McCarron autographed stick. The Nashville Predators have authenticated these items and they come with a team certificate. They were signed exclusively for the Nashville Predators Foundation.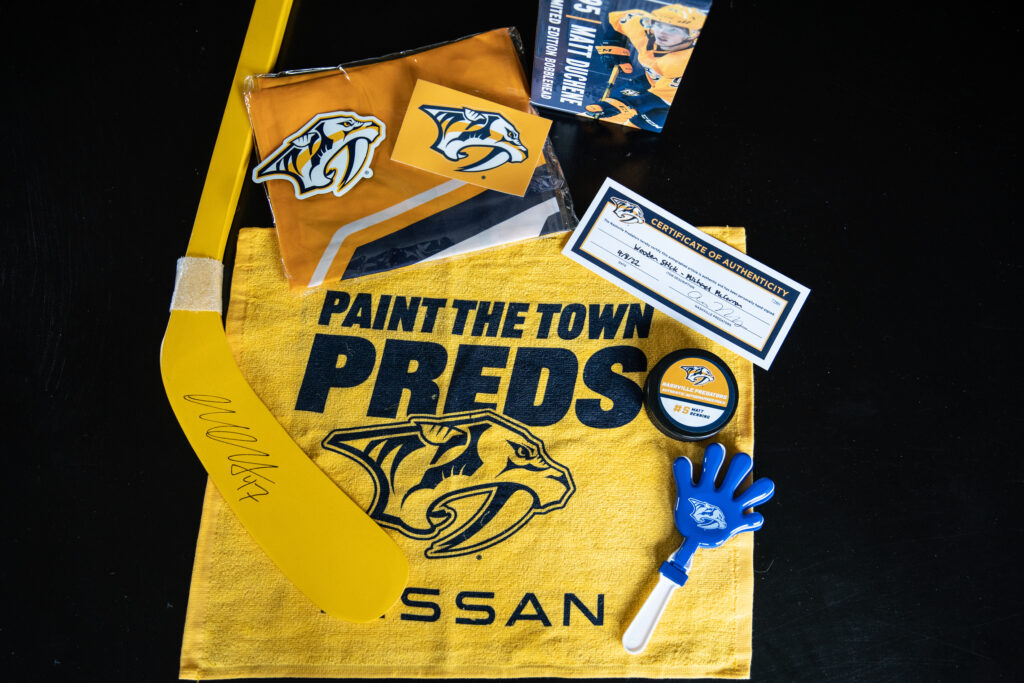 ---
Whiskey: Crocker's Fine Wine & Liquor generously donated these two wonderful whiskeys. Each is distinctive and something you'll want to add to your liquor cabinet!
Weller Single Barrel Select, Full Proof 750ml Bottle.
Blanton's Single Barrrel Limited Run Bourbon Whiskey. Poured on 1/26/22 from Barrel #99 on rack #23 & bottled by hand @ 93 proof.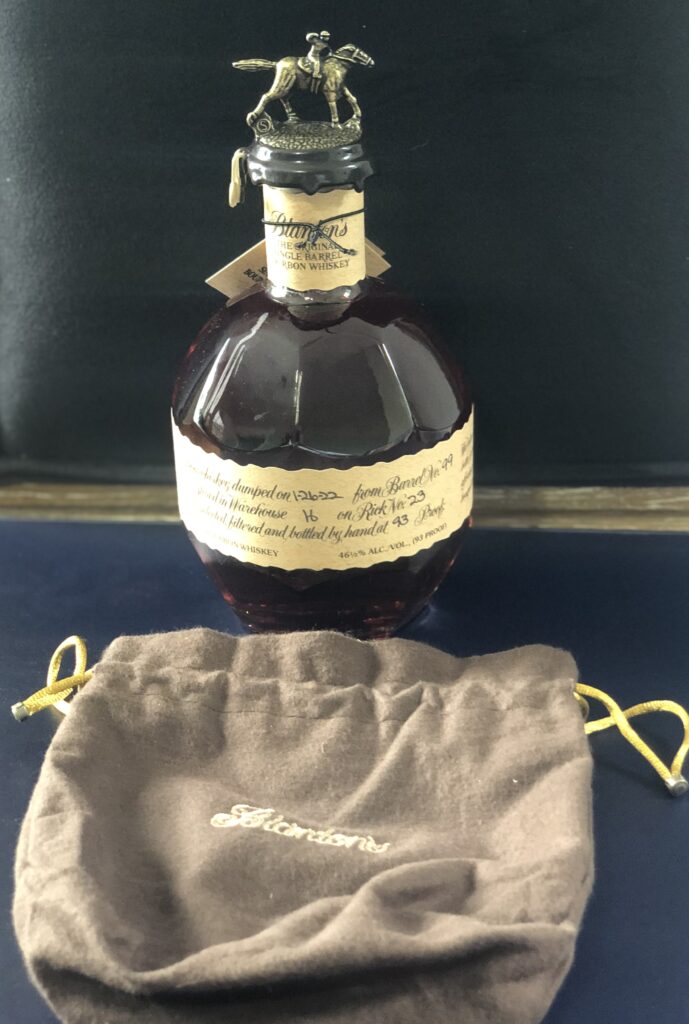 ---
JB Whiskey House Whiskey
Nashville Barrel Company 6-year Rum
(Whiskey House Rum "Pick 1") – Founded by our friend, and former Whiskey House member, Mike Hinds, the Nashville Barrel Company is a new bottler of spirits that recently opened a distillery in downtown Nashville and has taken the whiskey world by storm. This is an independently sourced 6-year Rum that was selected by the Whiskey House and bottled at cask strength (133.14 proof). Like all Whiskey House picks, this bottle was not released to the public.
George Dickel Single Barrel
(Whiskey House pick- "Dickel For the Cure") – This 11-year George Dickel Single Barrel was picked by Whiskey House-Nashville in 2021. This pick was barreled on May 17th, 2010 and is 100-proof.
Bulleit Bourbon Single Barrel
("Gimme Back My Bulleit") – This Bulleit Bourbon Single Barrel was picked by Whiskey House-Nashville in 2020. This Bulleit Bourbon Single Barrel is 104 proof and was never released to the public.
Blue Note Uncut Single Barrel
(Whiskey House Pick) – This Blue Note Single Barrel Bourbon was picked by the Whiskey House-Nashville in February of 2022. This Blue Note Single Barrel is 118.6 proof and was never released to the public.
Whiskey House 12 Mini Sample Set
Weller Antique 107 Single Barrel
Eagle Rare Single Barrel  
Willet Bourbon Single Barrel 4-year 
Wathen's Single Barrel 
Bardstown Bourbon Co. Fusion Series 
Elijah Craig Single Barrel 
NBC Bourbon 7-year Single Barrel
Russel's Reserve Single Barrel 
Knob Creek Single Barrel 
Maker's Mark Private Select Single Barrel
Woodford Reserve Double oaked Single Barrel 
Booker's Single Barrel Cask Strength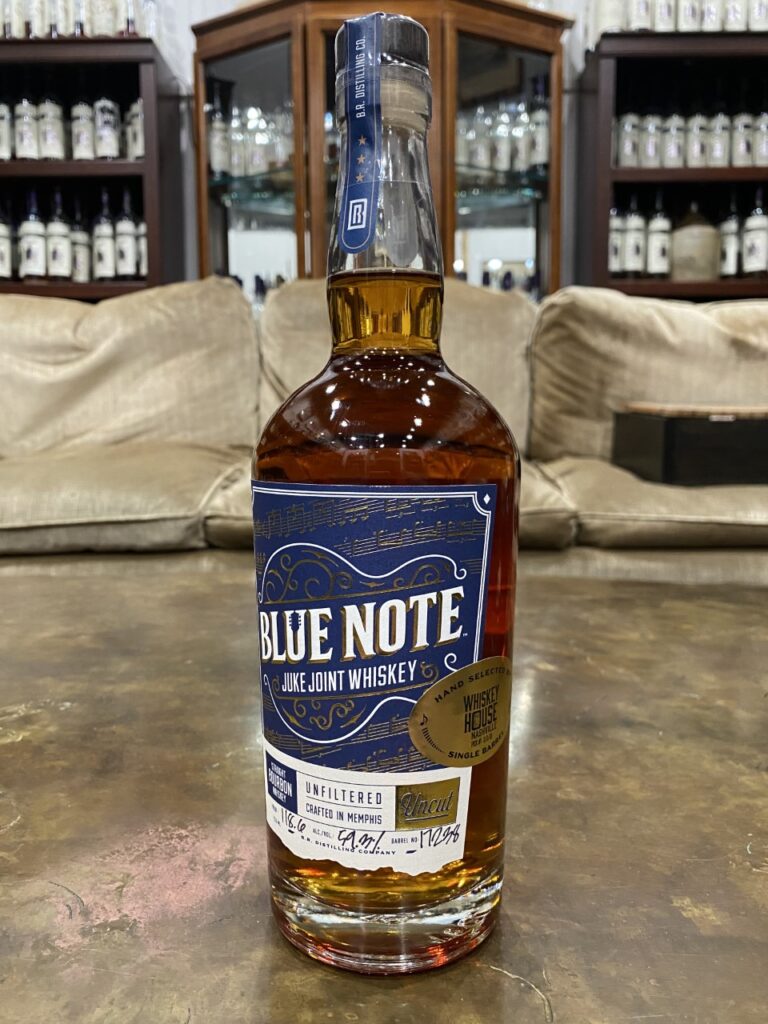 ---
Fine Wine Selection
This exclusive Cabernet Sauvignon is aged in French Oak barrels and features fruity notes of raspberry and plum sauce. Grown in the Spring of 2018 this particular vintage took advantage of March and April rains in Napa Valley achieving a delicate dried blackberry finish that's persistent in length and depth. This wine was crafted by elite winemaker Matt Crafton, and is not available for purchase locally.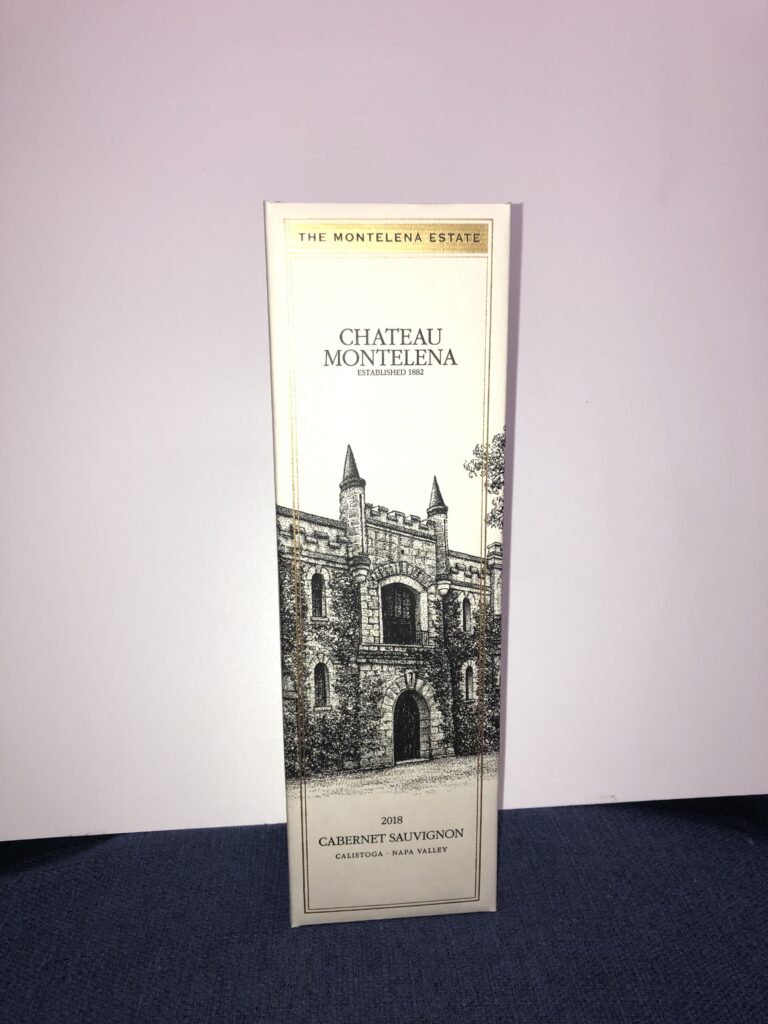 This limited edition blend of Cabernet Franc, Petit Verdot, and Cabernet Sauvignon features the incredible aromas of fresh red and blackberries, purple flowers, and just a hint of tarragon. The grapes for this unique blend are grown exclusively in Napa Valley. Only 192 cases of The Reverend were produced in 2017. This wine is not available for purchase locally.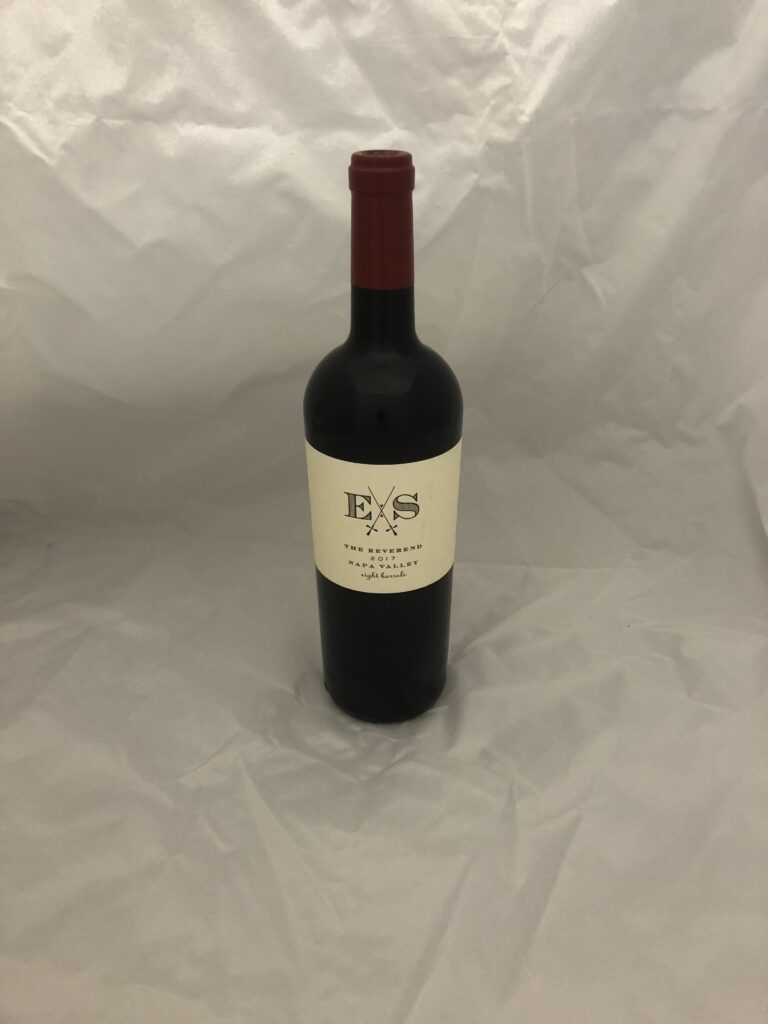 ---
Student Art Silent Auction
SurfBoard:  "Beach Life" by Senior, Katie Thrash in acrylic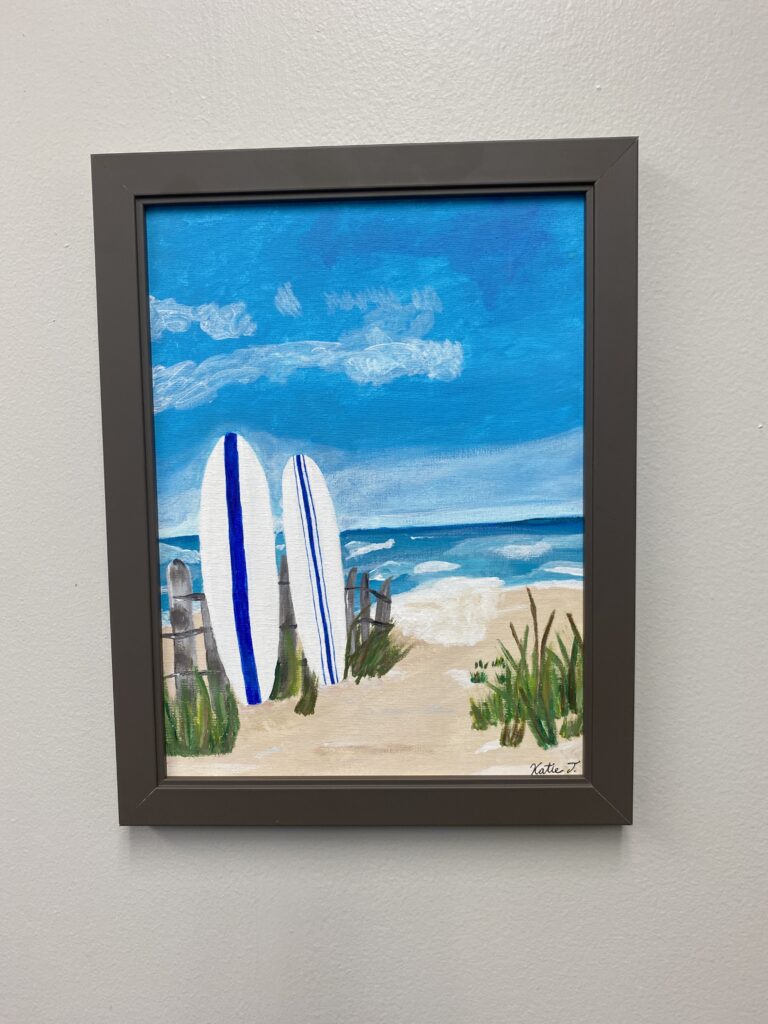 Cow: "Bertha" by Freshman, Ella Childers in acrylic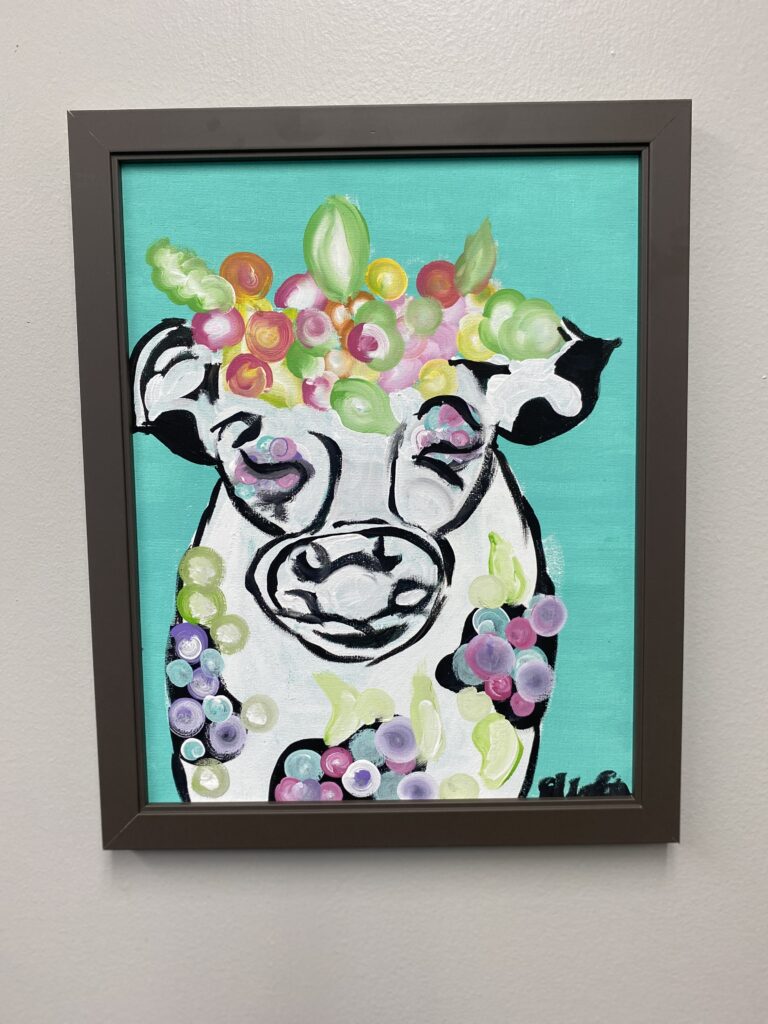 No Face:  "Garden Girls" by Senior, Grace McCurdy in acrylic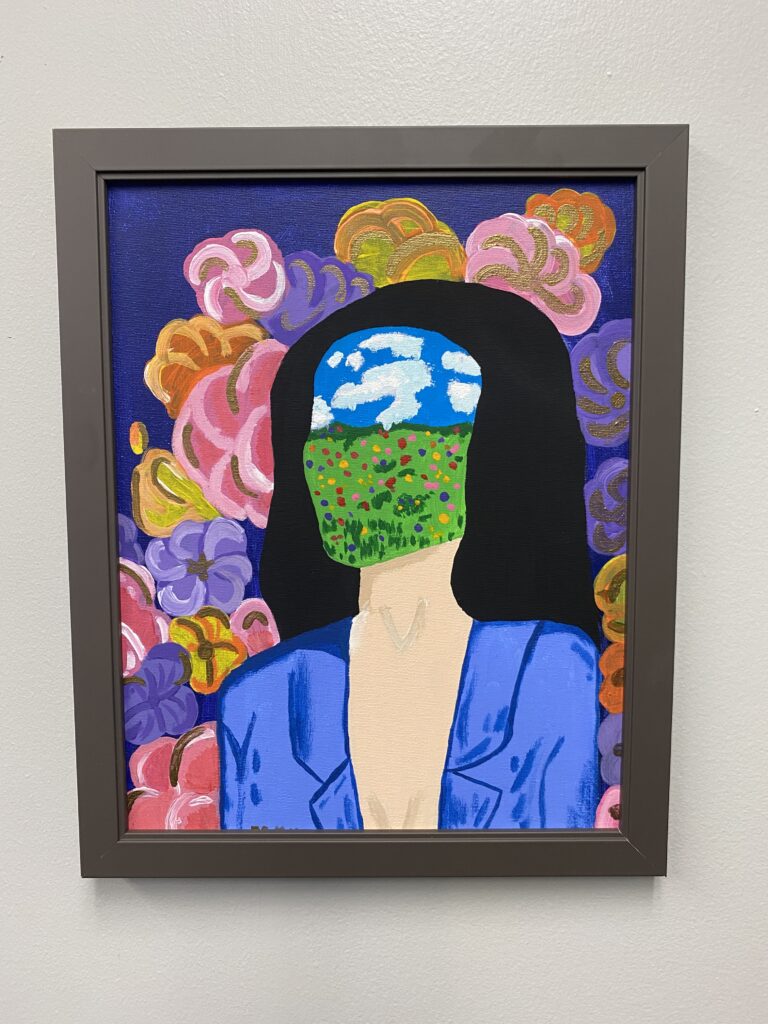 Pastel Flowers: "Bloomsday" by Senior, Molly Clark in mixed media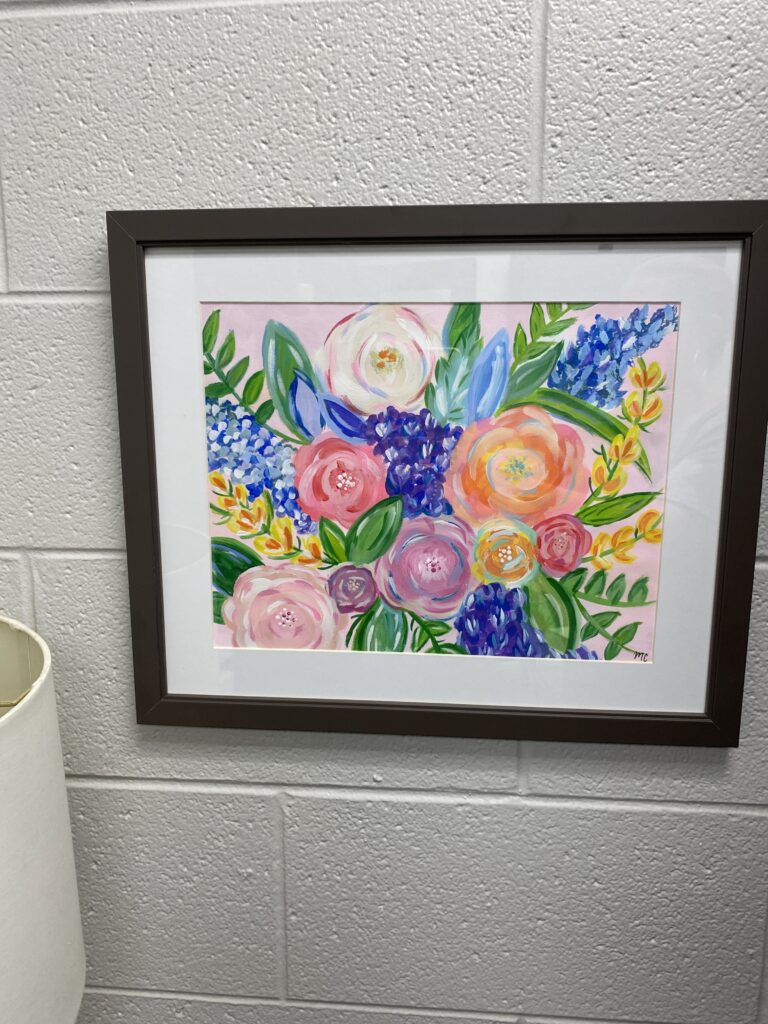 Butterfly on hand: "Untitled" by Sophomore, Minami Nishida in acrylic & watercolor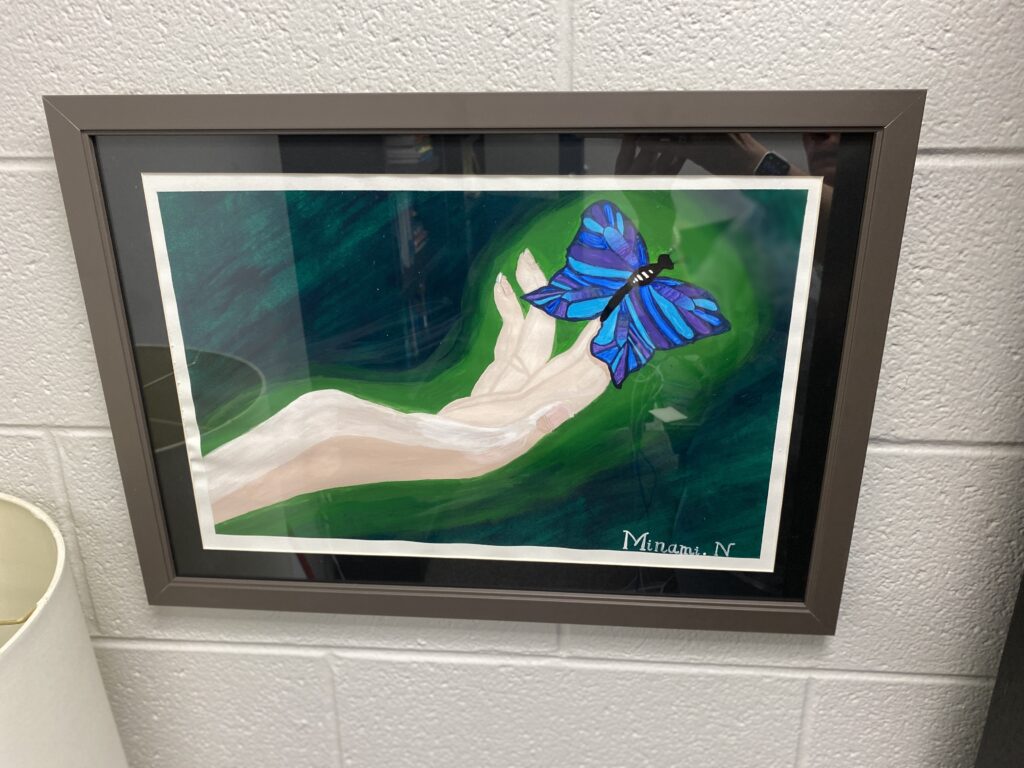 Butterflies: "Super Fly" by Junior, Caleb Eppes in watercolor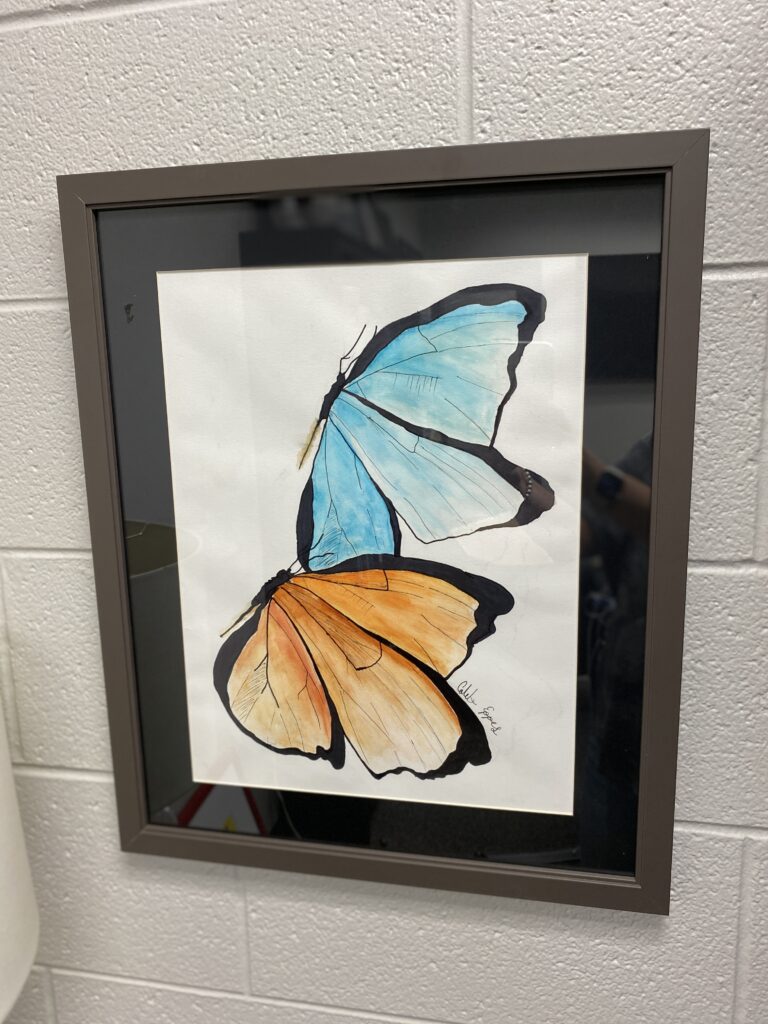 "Weeds" by 2021 CA Graduate, Nikki Harnage in watercolor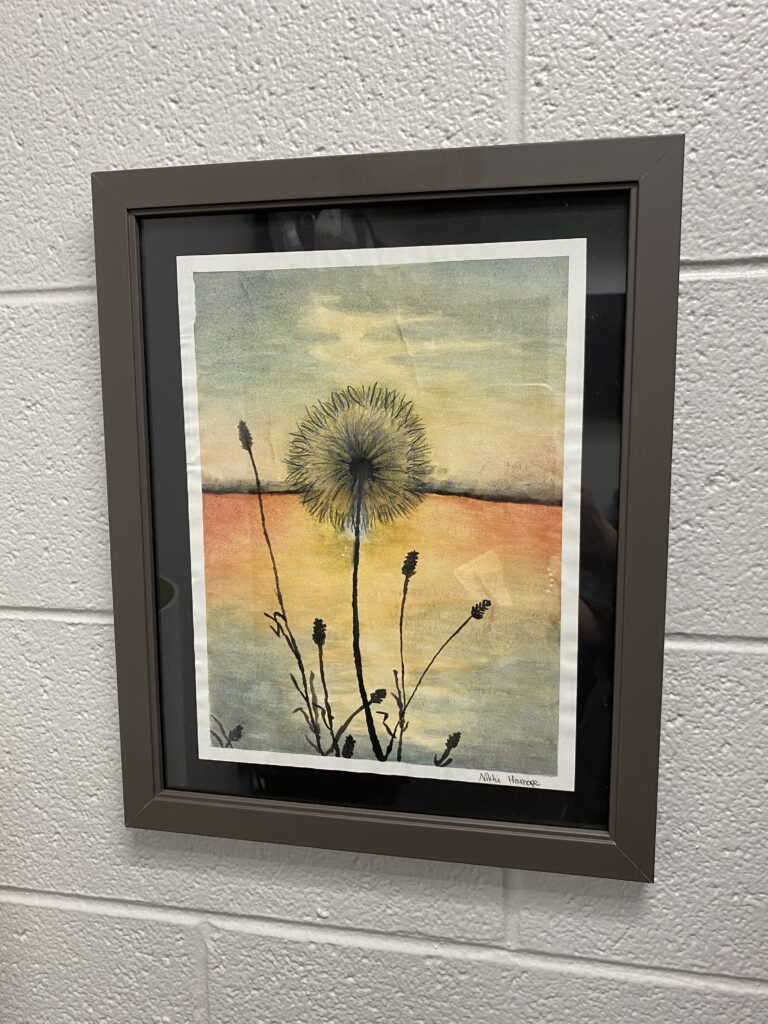 "Mountview Farm" by Senior, Hadley Wilson in acrylic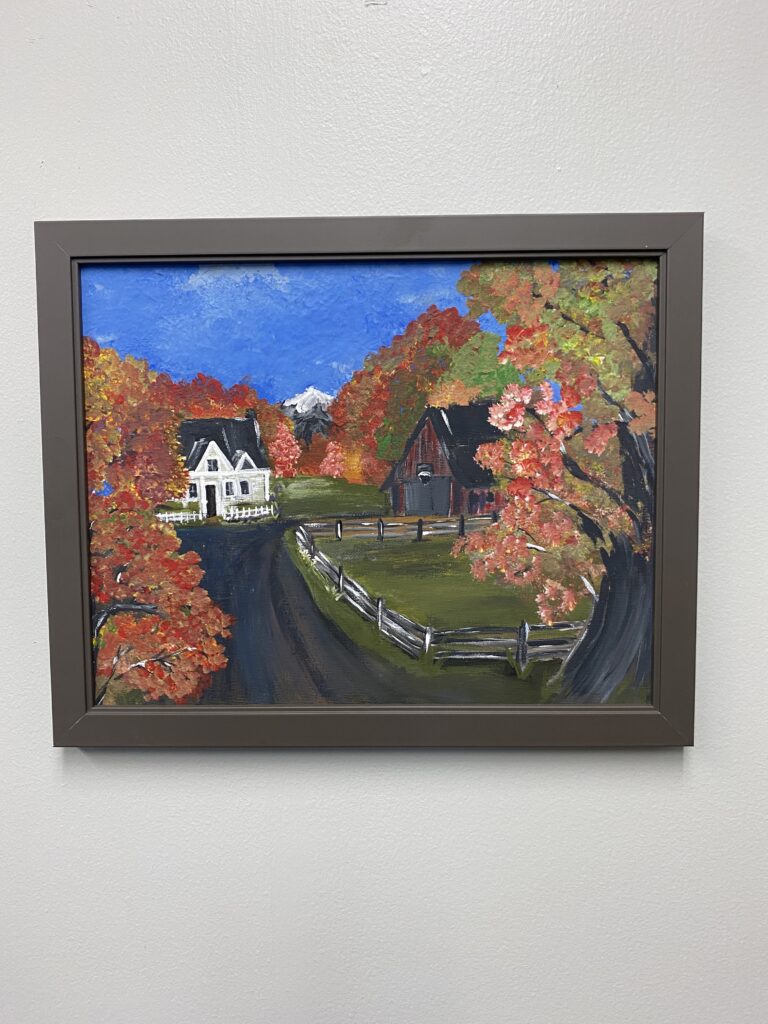 Purple & Green geometrics: "Untitled" by Senior, Caroline Johnston in marker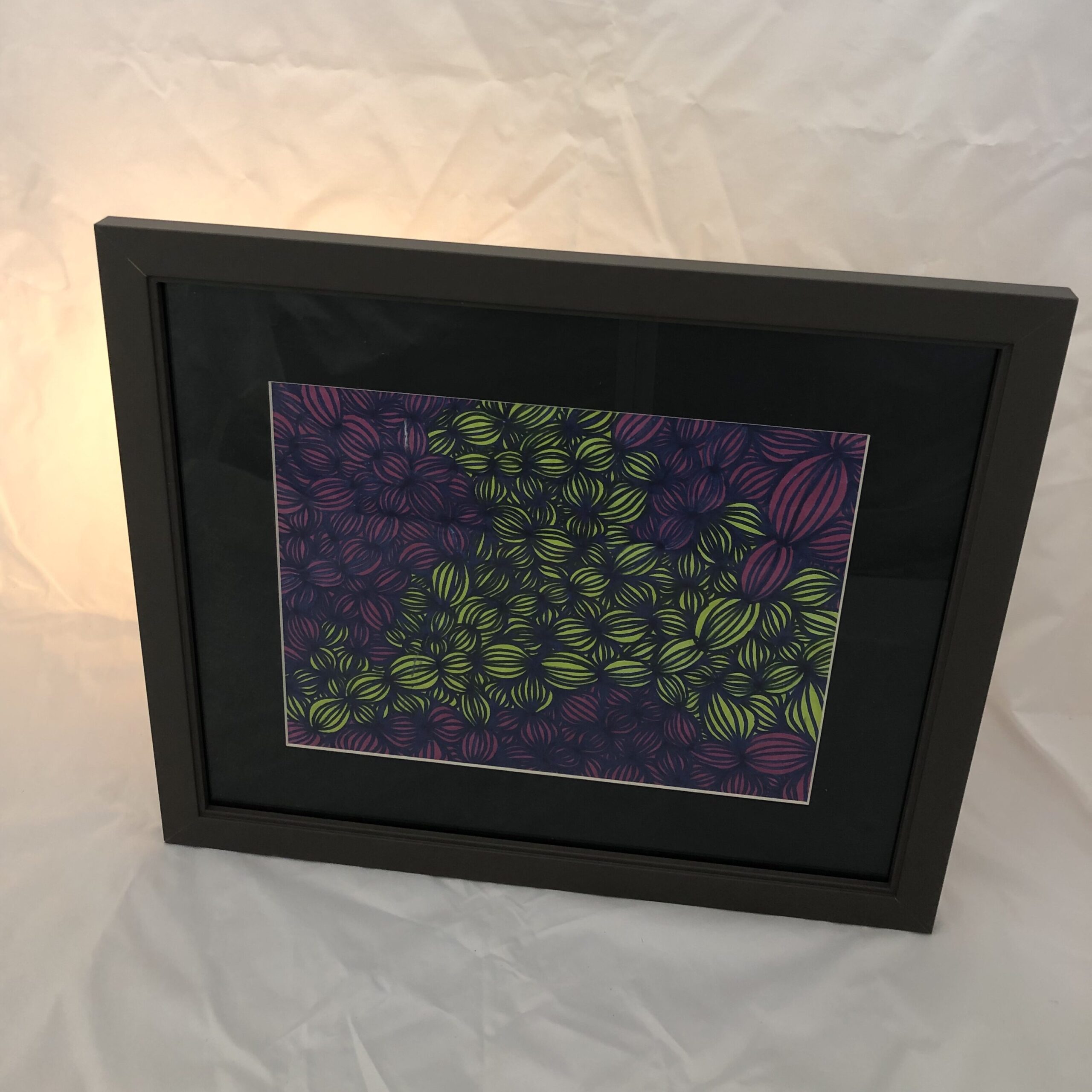 "Blue Flowers" by Senior Farrin Yarbrough in watercolor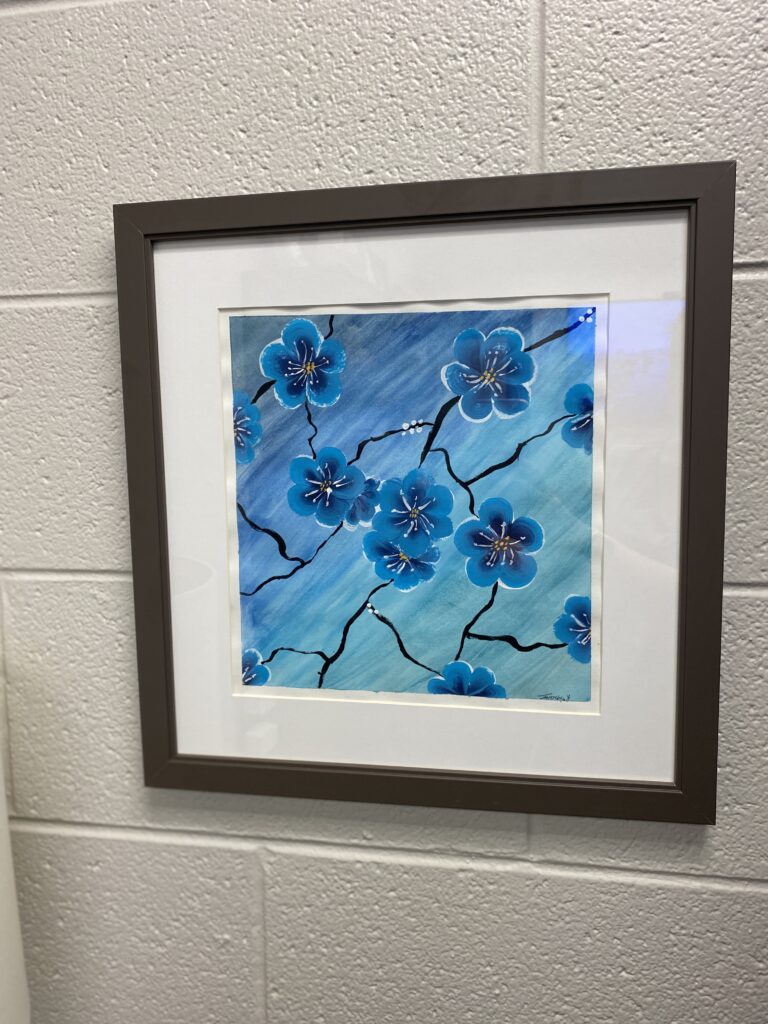 "Seeing Eye" by Senior, Hadley Wilson in acrylic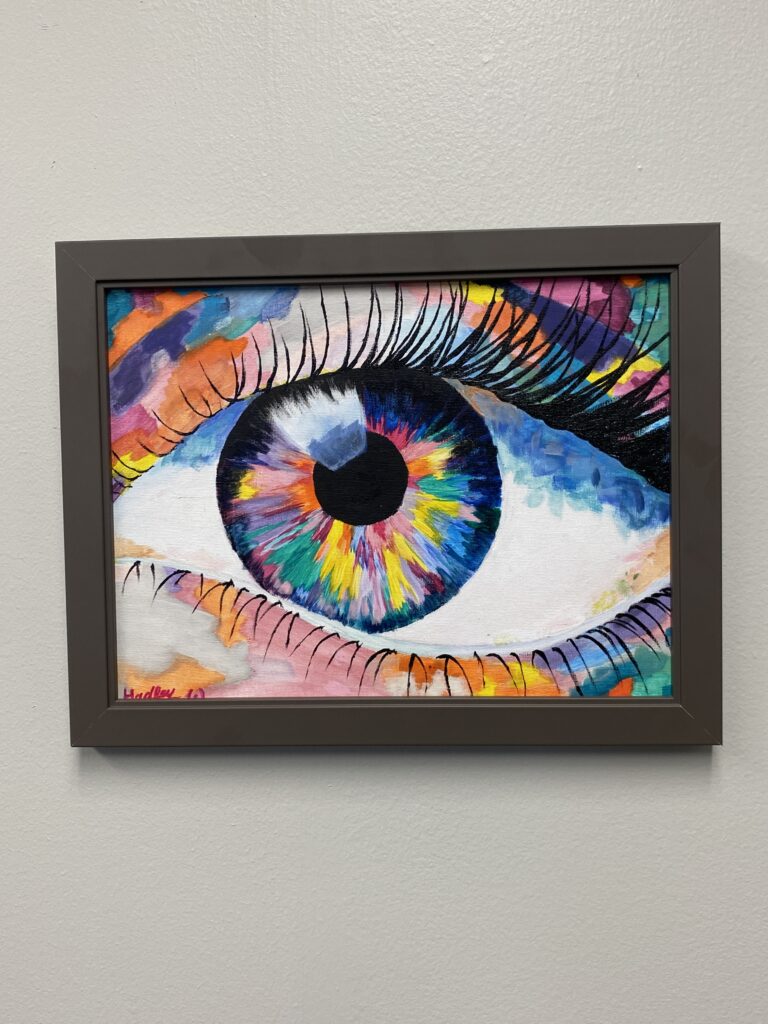 "Japanese Cityscape" by Senior, Daniella McWhorter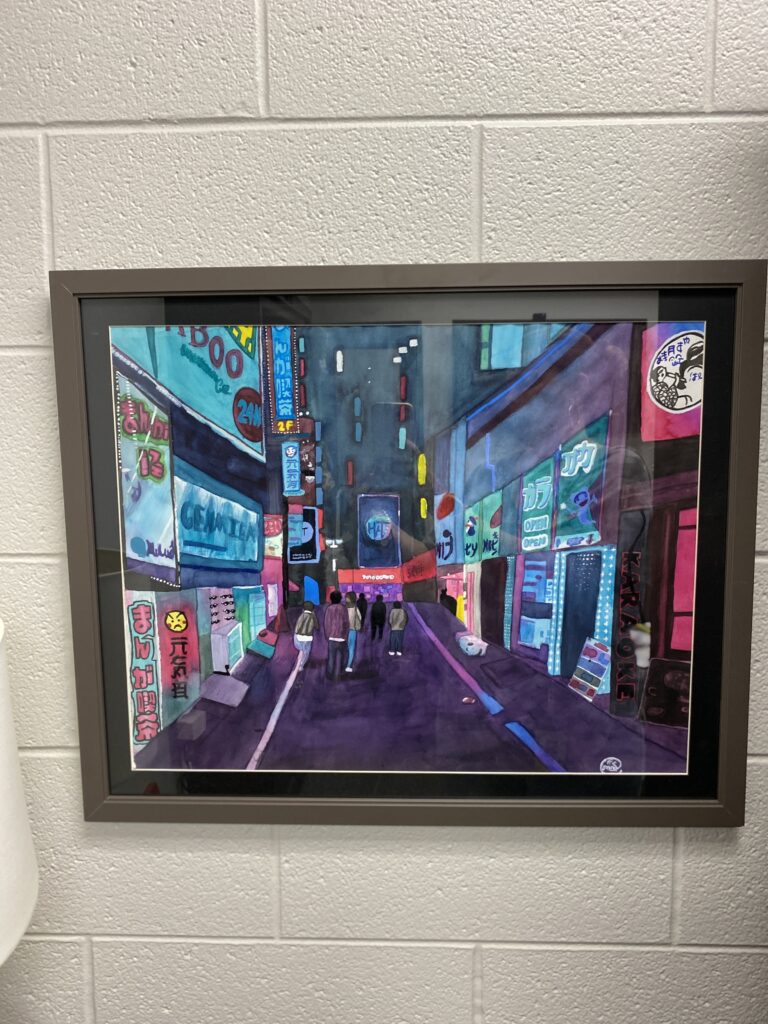 ---
Live Auction
The live auction will begin promptly at 7:00 P.M. and include exclusive items you won't want to miss! Many of these items are unique, one of a kind pieces! Additional items will be added throughout the month of the May, so be sure to check back often!
Paul McCartney Autographed Guitar: Take home this limited-run Rogue Hoffner Bass guitar autographed by Sir Paul McCartney. This limited edition guitar series was created specifically for the legendary Beatle. Its unique design was a one-time collaboration between the artist and Rogue and is a left-handed design. This is a unique, sought-after piece for any music lover's home.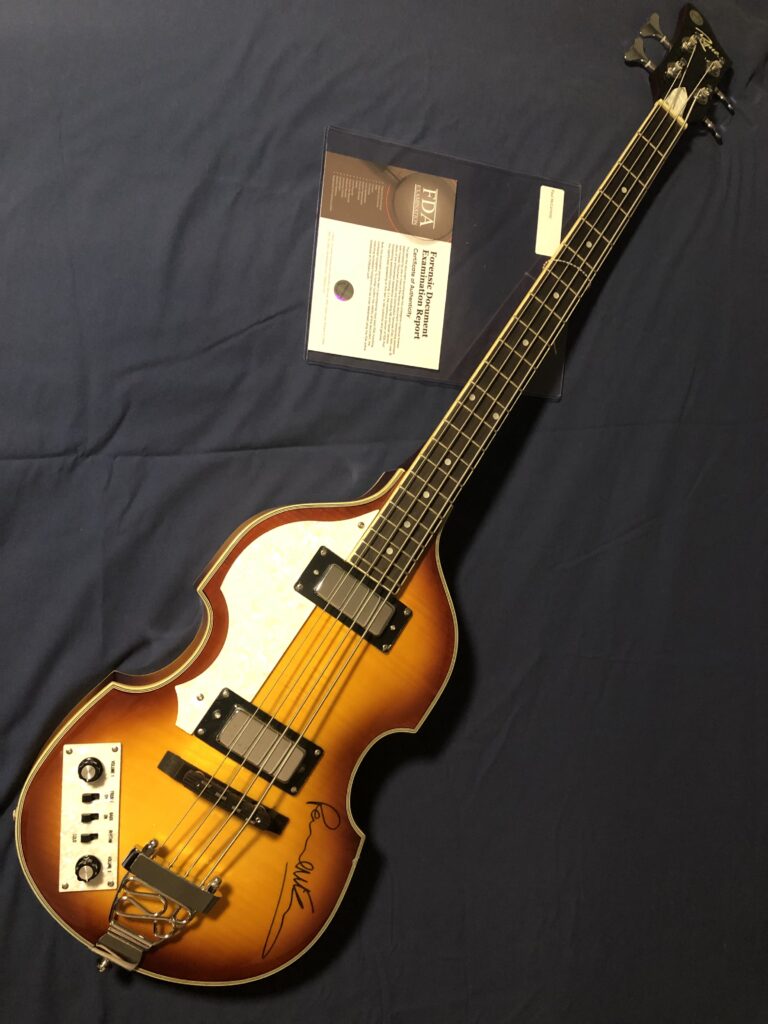 ---
JB's Whiskey House Tasting for 12: Nashville real estate tycoon John Brittle has created "The Mother Church of Whiskey" in the heart of the Music City. Located in a nondescript former commercial office building, JB's Whiskey House is home to America's most extensive private collection of rare spirits, totaling over 4,000 bottles. We're offering an exclusive guided tasting for 12, featuring rare bourbons and whiskeys worldwide. The Whiskey House is a non-profit organization that has channeled its love for fine spirits into a powerful fundraising machine. The Whiskey House is NOT open to the public. The ONLY way to gain access to this impressive collection is by purchasing a tasting experience at a charity auction. JB's Whiskey House will raise over $250,000 this year for various non-profit organizations this year, and Clarksville Academy is proud to call them an official fundraising partner.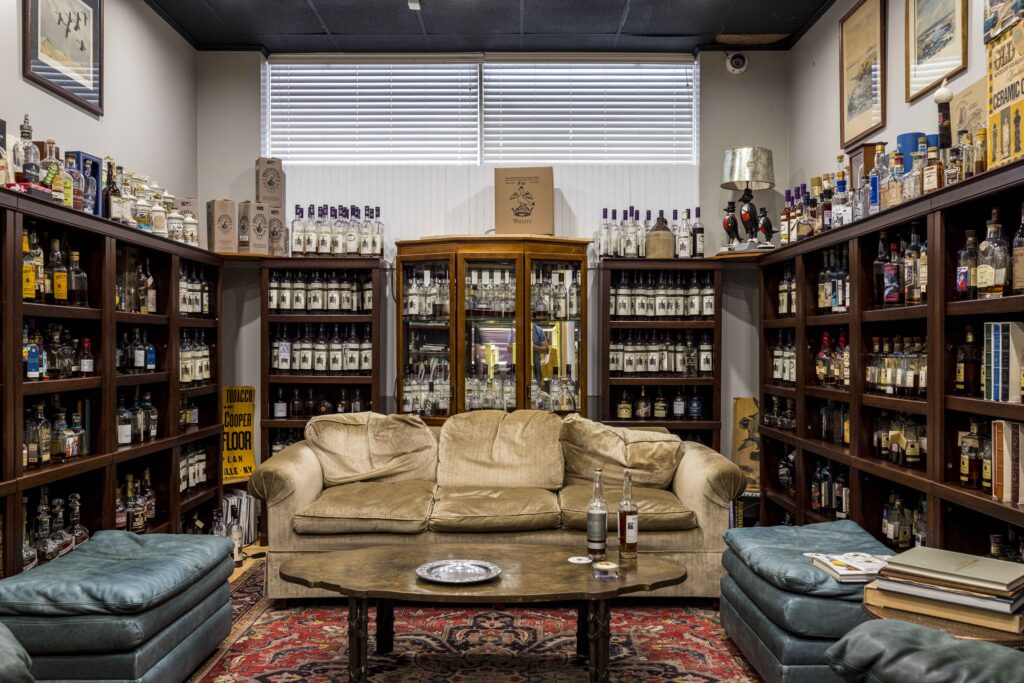 ---
Primitive Grind Custom Knife: After serving his country for over two decades as an Army helicopter pilot, Joe Maynard, Jr. retired here in Clarksville, Tennessee, and became a full-time custom knifemaker. Joe's custom creations range from mono-steel charcuterie cleavers to larger Damascus steel blades. The mission for Primitive Grind is furthered through their mobile forge program centered on giving local veterans a sense of connection and camaraderie. Every knife forged by Primitive Grind is one of a kind, but Joe himself is working on an extra special piece for Clarksville Academy's inaugural Blue & Gold Auction! Up for Auction is an 8″ Hand Forged Chef Knife by Joe Maynard. The "workhorse" knife. A chef knife is a must-have knife, designed to perform well at many different kitchen tasks. Joe's chef knives are balanced for use with durability and strength. If you only have one knife in your kitchen, whether professional or home cook, this better be it.
Details: Length: The blade is 8″ with an overall length of 13″, Steel: AEB-L core with 440 stainless steel san mai, Handle Material: Stabilized giraffe bone with vintage red bakelite bolster. Features jade and black G10 liners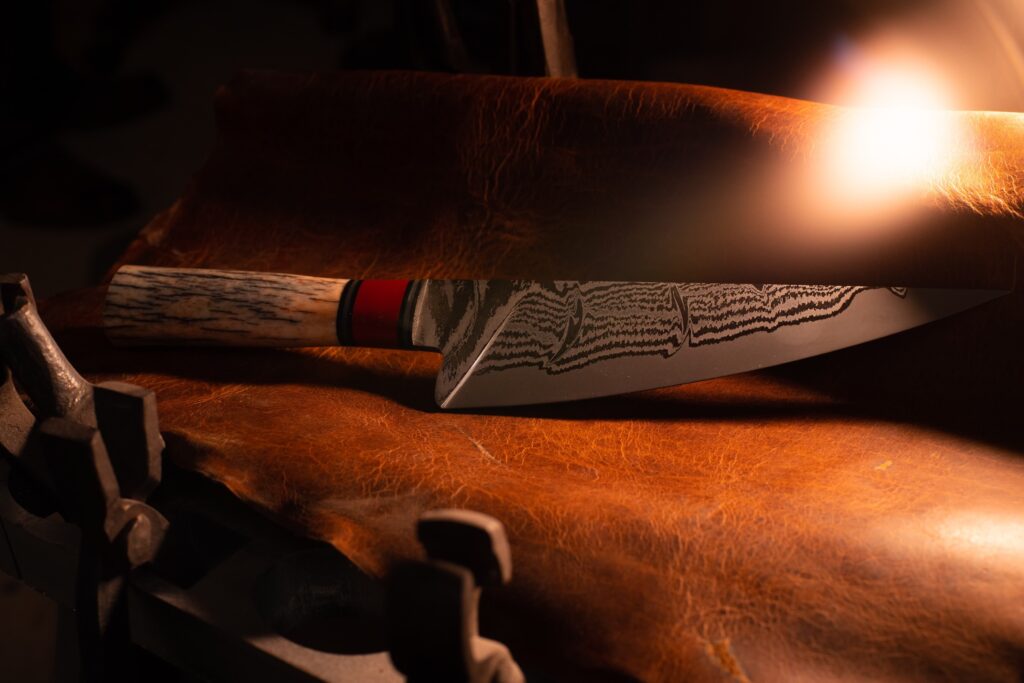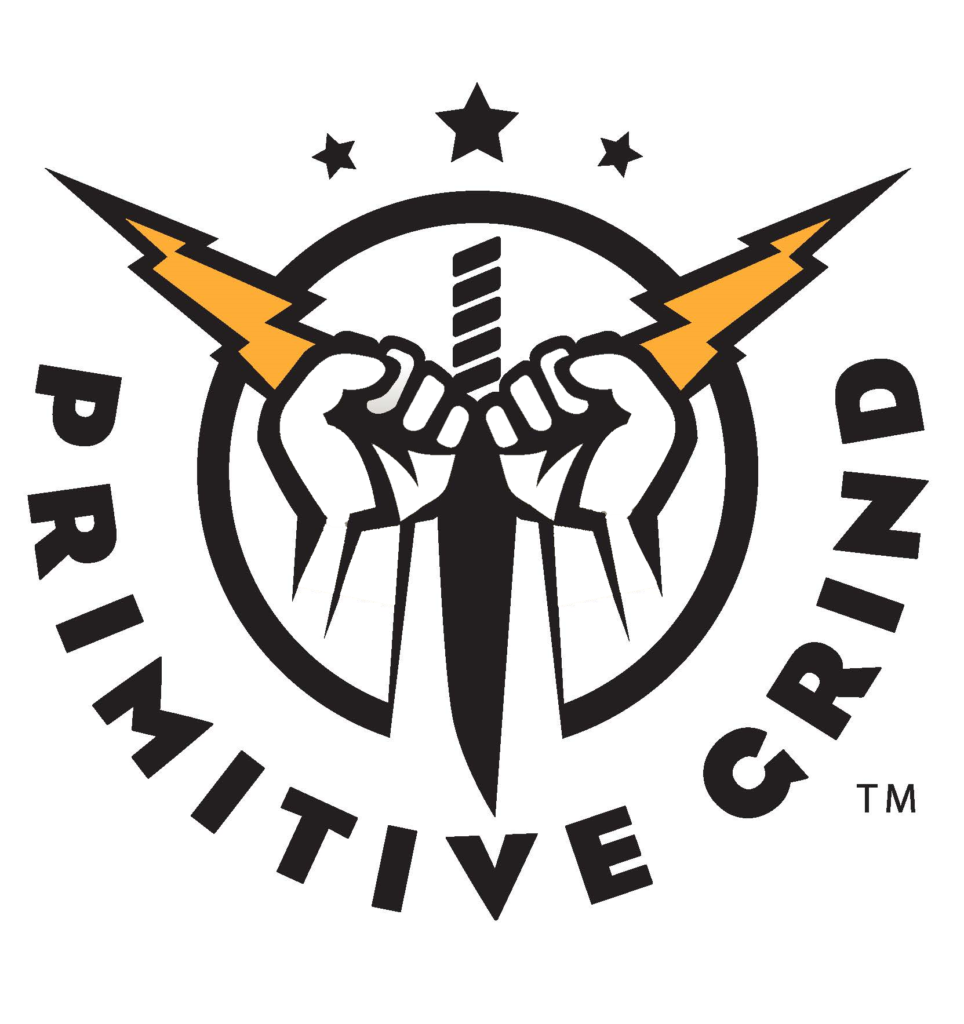 ---
Scotland Golf Trip:
As Clarksville Academy prepares to launch its one-of-a-kind CA World Passport Program, we're offering you the chance to bid on an incredible Scottish golf tour that will take place during Clarksville Academy's Spring Break from March 18-26, 2023. A one-of-a-kind guided journey will feature the chance to play golf at world-famous courses such as St. Andrews, Royal Troon, and Turnberry. In addition to hitting the links, this trip will also feature an opportunity to visit Edinburgh, Loch Ness, the Scottish Highlands, and possibly even London. You won't want to miss out on this is a once-in-a-lifetime chance to get fully immersed in the spiritual home of golf!
The CA World Passport Program is a new venture that will debut at the Blue & Gold Auction. The program will provide Clarksville Academy families, friends, and supporters with exclusive travel opportunities annually via a unique partnership with UK International Sports Tours.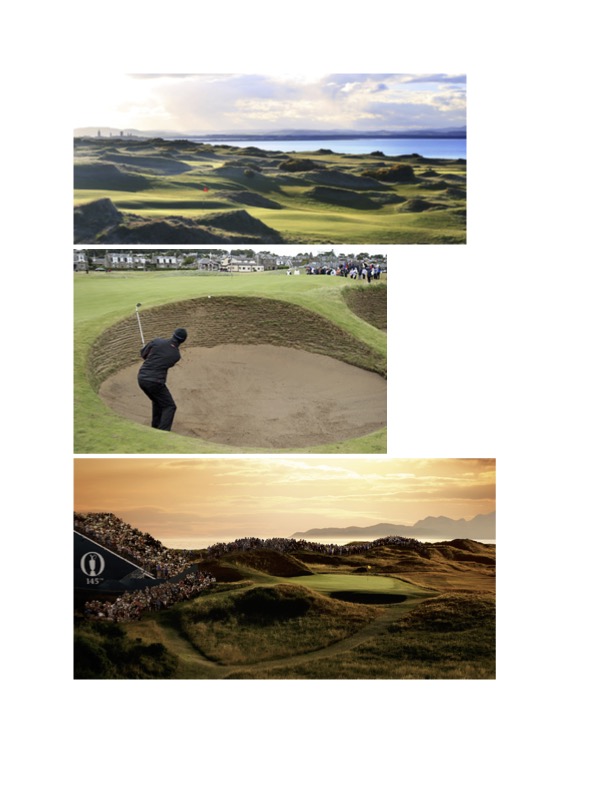 Maynard Racing Experience: Join Cathi and Joe Maynard for a weekend with some of the finest racing in the world!. This package includes:
Two tickets for Friday – Sunday
Reserved seating in stands
Access to Hospitality all three days (Chef-cooked meals, soft drinks, water, etc.)
Interaction in pits and with driver
Starting line visit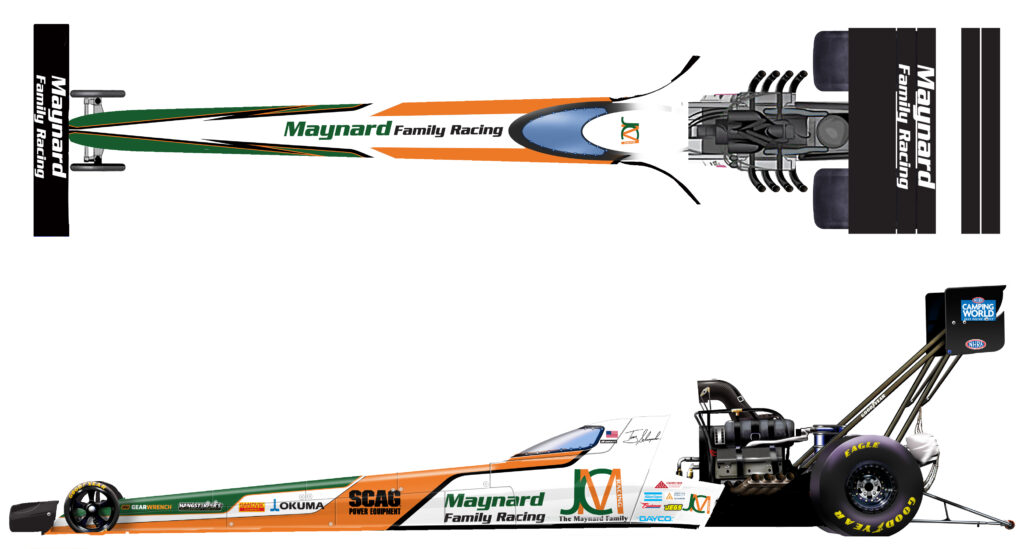 ---
Titans Exclusive Package: Limited Run authenticated Chris Johnson signed Replica Titans helmet w/ inscription referencing his historic 2,000-yard season in 2004. It also includes two Club-Level tickets to any 2022 Titans home game of the winning bidder's choice. Grab a part of NFL and Titans history and a seat to see the Titans' future! Authentication certificate and hologram included.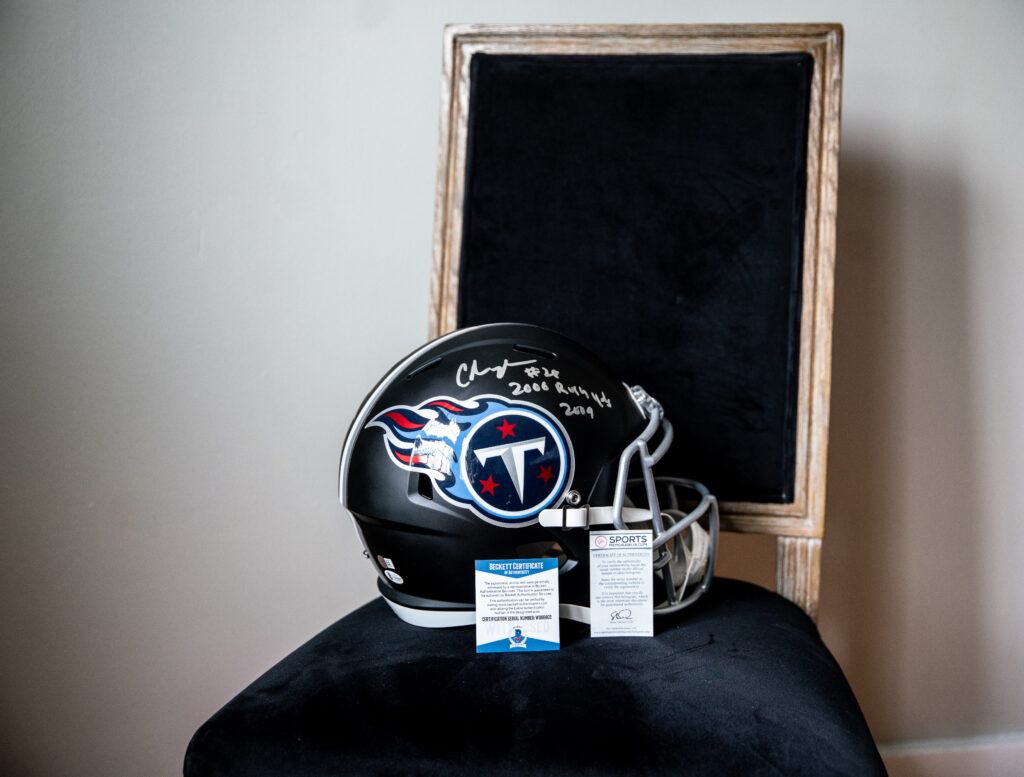 ---
Jackie Halliburton Artwork:
Jackie Haliburton is a folk artist from Harrison Switch, TX. Her folk art painting, consisting of a combination of acrylic paint and 3D mediums, was born from her early childhood memories. The depictions of scenery received acclaim from critics across the country. Her longest running works consist of her Big Momma paintings and line of Long People paintings. These works depict people and images from her childhood in the 50's. These lines of work have been cited as works revealing a humane look at the suffering and plight of the segregation years and civil rights era movements.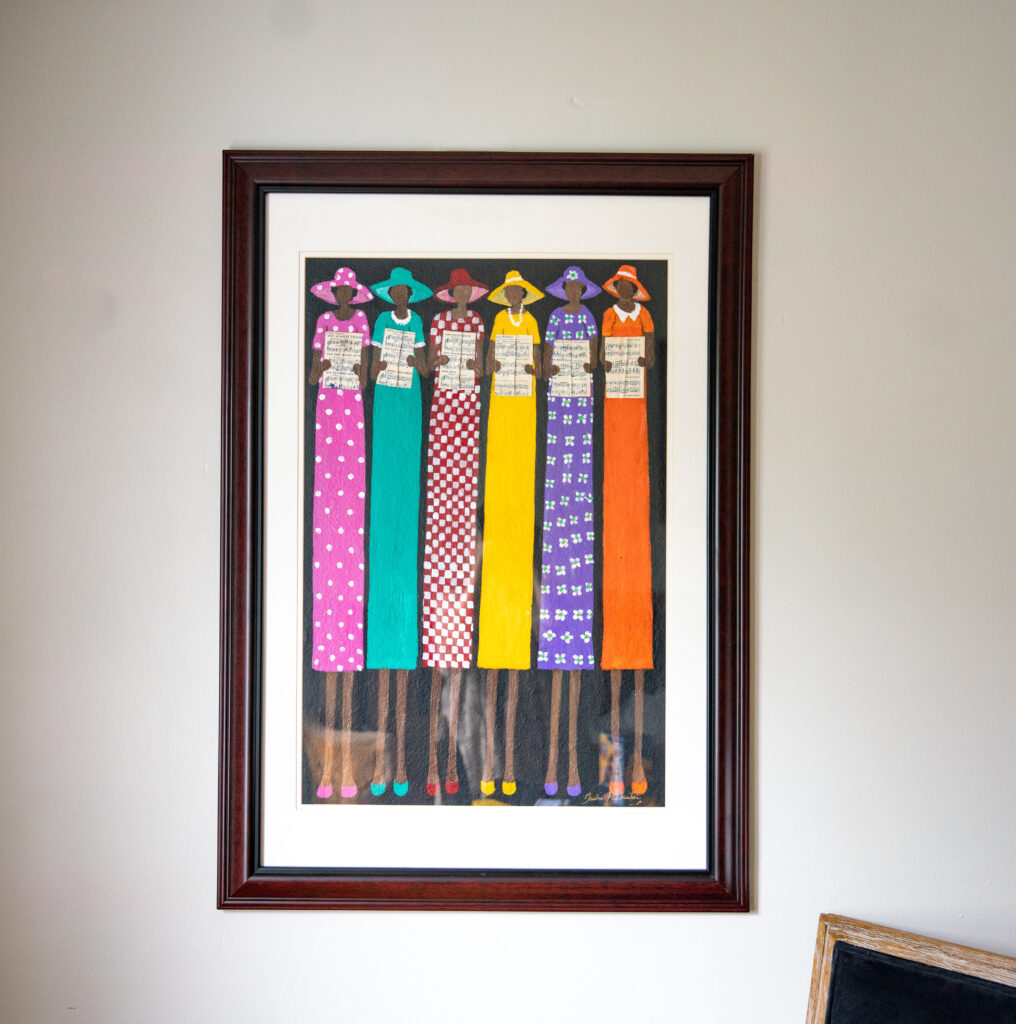 Big Momma in a Red Skirt: A seminal early work in her early line of Big Momma works.
Long People w/ Sheet Music: Jackie's normal work in this line consists of one single individual. This work represents one of her rare departures from the norm, as it is of multiple individuals in a choir, one of them being Jackie herself. This image represents the weekly church services that she was a part of as well as the "Marching Choir" that walked and sang in civil rights movements.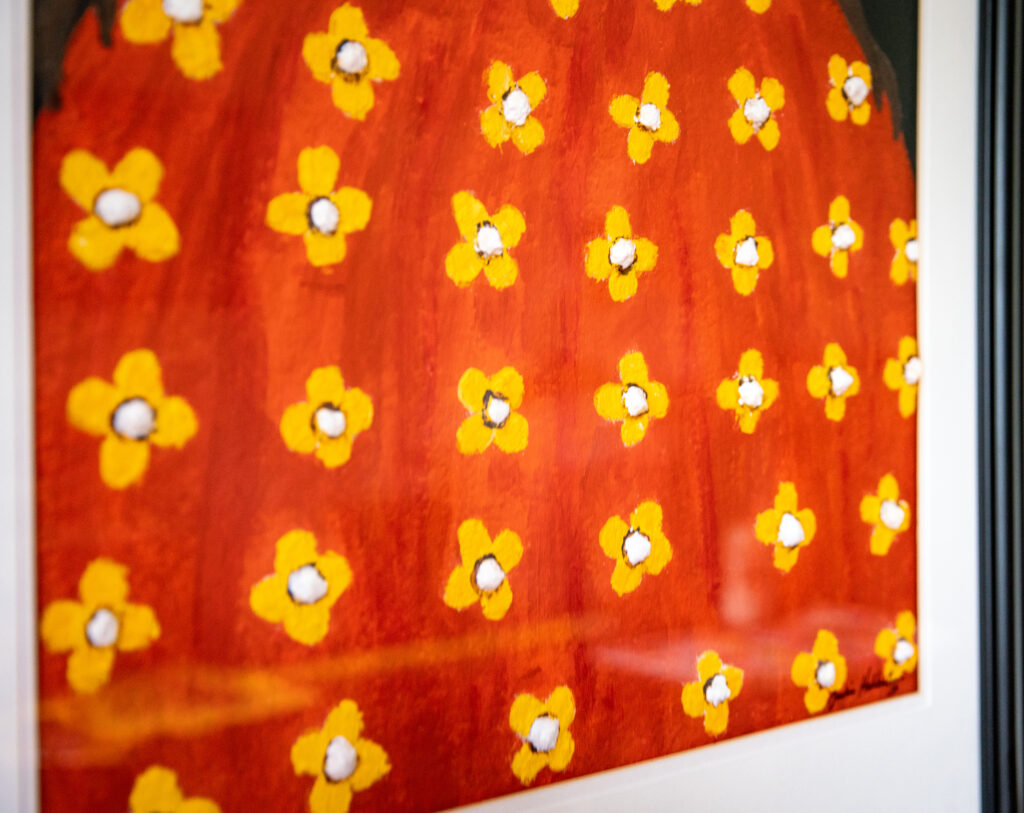 ---
---
Clarksville Country Club Family Membership: One-year Family Membership to the Clarksville Country Club which includes unlimited golf privileges, reduced guest fees, and full access to all facilities, including the pool for the winning bidder and their immediate family members. The package does not include Cart Fees, locker rentals, or other membership add-ons, but the winning bidder may choose to pay for add-ons at signup.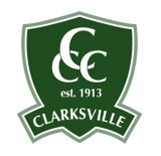 ---
Barry Sanders Autographed Jersey: Barry Sanders authenticated original signature on an authentic replica Lions jersey. Unique original autograph by Barry, including his Hall of Fame induction date! Not a laser reproduction. Limited run series specifically for his Hall Of Fame Induction. A highly valued addition to any collection. Authentication Certificate and Hologram included.