On April 18, 2023 Clarksville Academy will host the Blue and Gold Auction. This auction will feature both silent and live components. Guests will have the opportunity to support Clarksville Academy through bids on items like an autographed Dolly Parton guitar, an exclusive bourbon tasting, a weekend getaway to the woods, custom kitchen knife set, sports memorabilia, and more! Student art and additional items will continue to be added, so check back often. Limited tickets are available. RSVP today!
April 18, 2023 Trattoria Di Cat
Registration begins at 5:30, festivities begin at 6:00.
Tickets are $50 per person or $75 a couple
Light hors-d'oeuvres, drinks, and live music are included.
---
Silent & Live Auction
The silent and live auctions will feature a variety of art pieces from current Clarksville Academy students, as well as, wonderful experiences, exclusive items, and more! Check back often for photos and additional information on auction pieces. Many of these items are unique, one of a kind pieces! Additional items will be added throughout the coming months, so be sure to check back often!
---
Autographed LA Dodger 2020 World Series Photo: We all battled adversity in 2020, but that year's LA Dodgers were the picture of perseverance, winning Major League Baseball's World Series in a Covid shortened season. This limited edition autographed print is signed by every major contributor from that 2020 World Series team, including Middle Tennessee's own Mookie Betts. The former John Overton High standout was a vital component of the Dodgers' success in 2020. Betts scored twice and hit a home run in the 2020 World Series clincher. You have an opportunity to purchase a special commemoration of his success at our 2023 Blue & Gold Auction.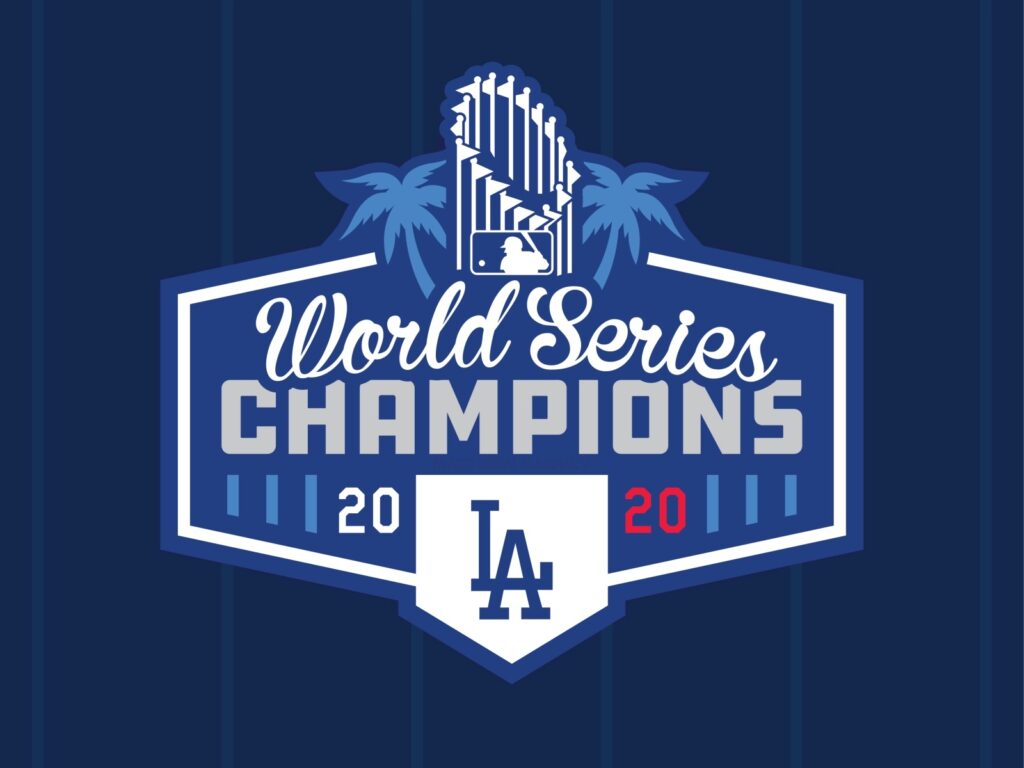 ---
Titans Up Package This is your opportunity to own some valuable pieces of Tennessee Titans memorabilia and to experience the excitement of the 2023 season inside Nissan Stadium. This exclusive Titan Up Package includes club-level access to a 2023 regular season Titans game, a mini helmet signed by all-pro Titans defensive lineman Jeffrey Simmons, and a football signed by Titan greats Harold Landry & Ryan Tannehill!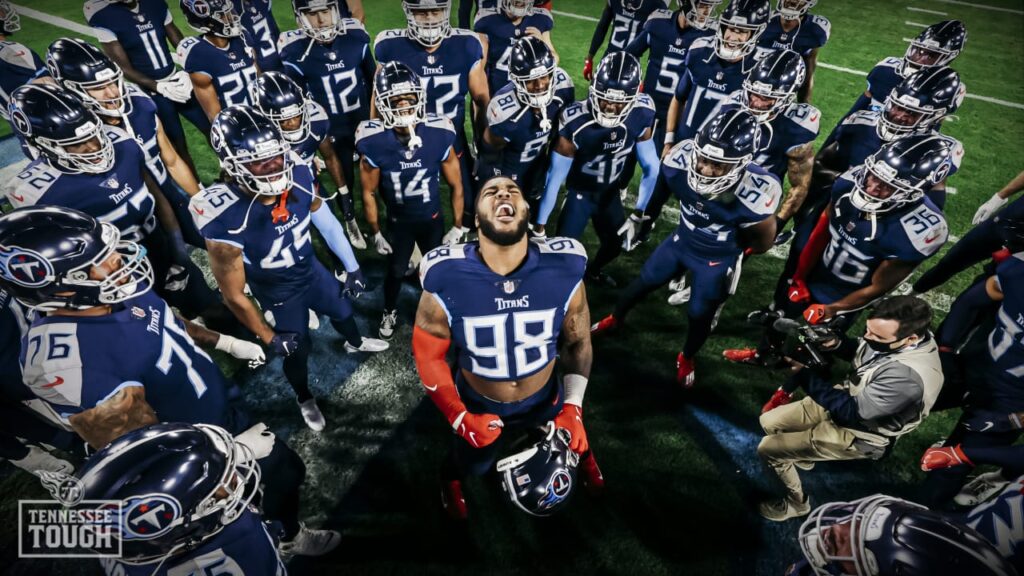 ---
Darius Garland: 2018 McDonald's All-American Darius Garland is among the best basketball players ever to dribble a ball here in Middle Tennessee. Garland shockingly chose to play college ball in Nashville at Vanderbilt University, where, unfortunately, his amateur career was cut short. After only five college games, Garland suffered an injury that would end his days as a VU Commodore. He bounced back quickly, though, and was chosen 5th overall in the 2019 NBA draft by the Cleveland Cavaliers. Garland was coached in high school by current CA Athletics Director and Boys Basketball coach Matt Hoppe, and he has generously donated an autographed Cavs jersey to our 2023 Blue & Gold Auction. This isn't something you'll find anywhere else locally. Garland is fresh off an appearance in the 2022 NBA All-Star game, and as a collector, you'll be hard-pressed to find memorabilia from an athlete with more upside.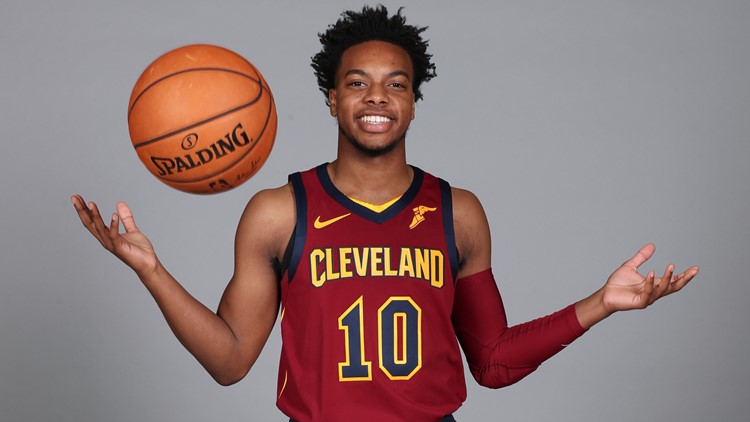 ---
Live Like You Were Dying: In 2015 Craig Wiseman was inducted into The Nashville Songwriters Hall of Fame, making him Music City royalty. The founder/songwriter of Big Loud Enterprise has written hits for some of country music's greatest artists, including Dolly Parton, Kenny Chesney, and Tim McGraw. Wiseman's first hit single at Big Loud Enterprise was "Live Like You Were Dying," recorded by Tim McGraw. As arguably the crown jewel of CA's Blue and Gold Auction, we're auctioning off a framed autographed draft of those song lyrics. What makes this so unique is the song lyrics draft is handwritten by Craig himself on a piece of cloth. Don't miss your chance to purchase part of country music history.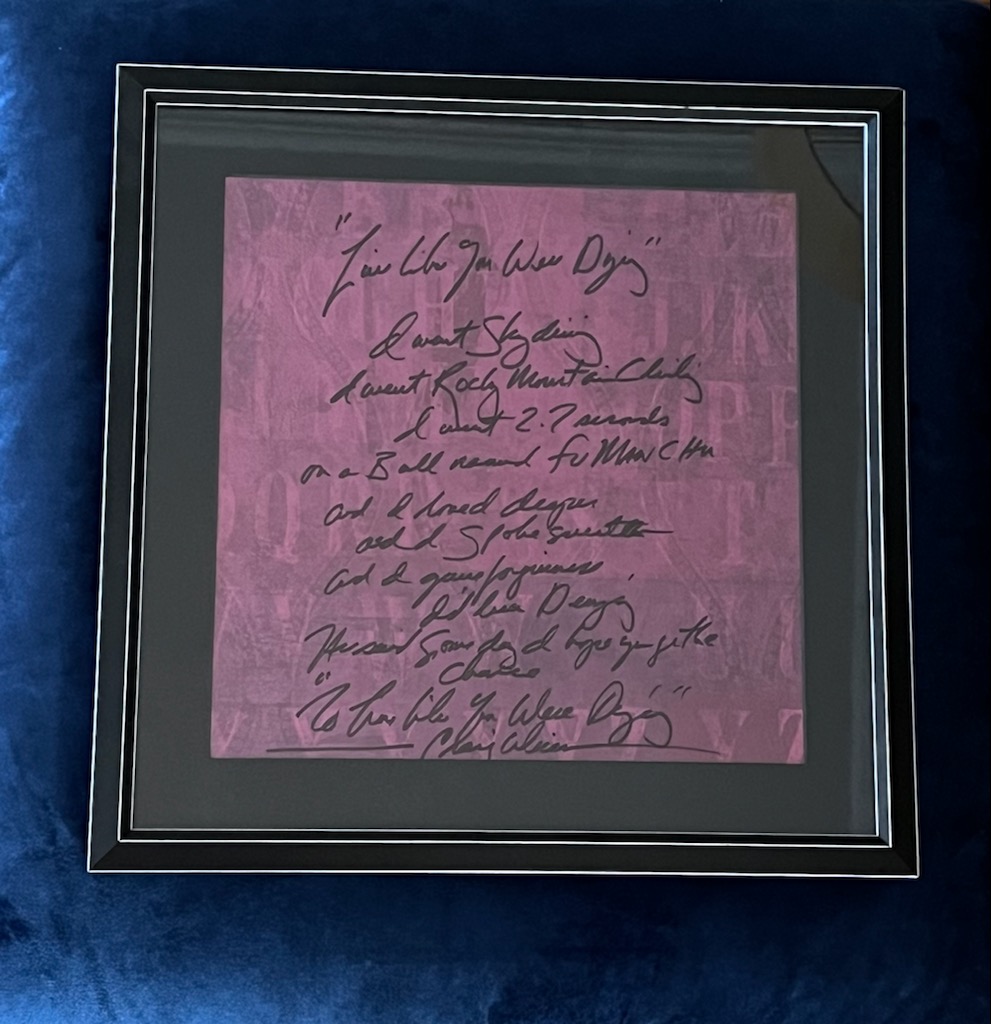 ---
Claycation: One of America's premier shotgun destinations, Cross Creek Clays, offers a unique experience for the outdoorsman. Nestled in the rolling hills of beautiful Palmyra, Tennessee, this one-of-a-kind shooting facility is the brainchild of avid sporting clays enthusiast Joseph Calabrace. Mr. Calabrace is incredibly community-minded and generously put together this unique Claycation package specifically for CA's Blue & Gold Auction. This all-inclusive weekend includes two nights in Cross Creek's luxury king suite, complete with a fully stocked refrigerator, course access for four rounds of shooting, and some extra ammo for your fun-filled Claycation getaway.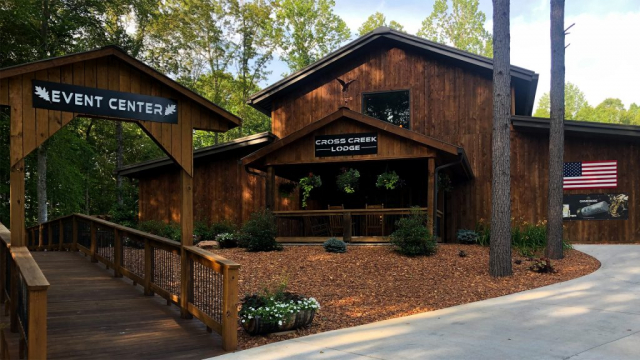 ---
Steak Knife Set: Joe Maynard Jr., like many US Army Veterans, has chosen Clarksville as his home post service. Joe served our country for over two decades as an Army helicopter Pilot, and now he's giving back in a whole new way with his custom knife work company, Primitive Grind. This year Joe is forging a custom set of Blue & Gold Steak Knives exclusively for our auction. These will be a showpiece in any home, providing style and function to your next steak night! In addition to creating these one-of-a-kind pieces himself, Joe also spends time pouring into fellow veterans by teaching them his craft.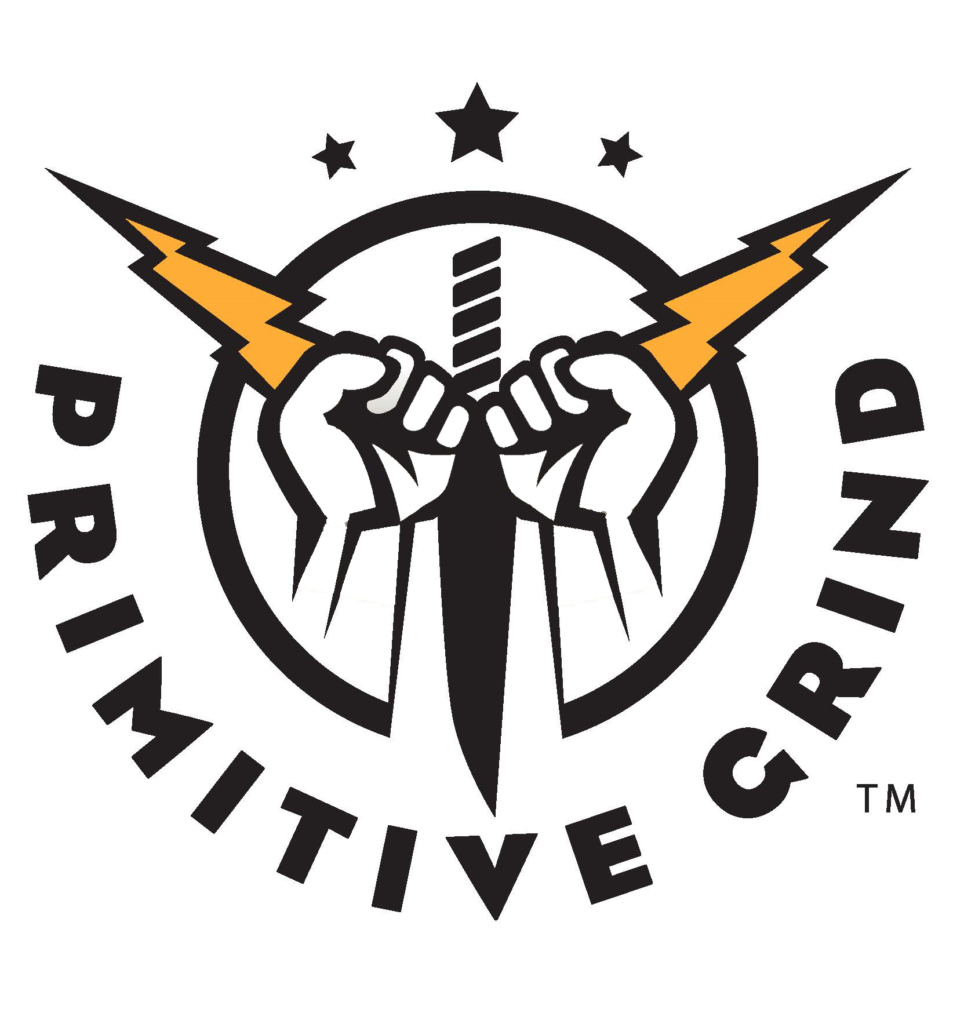 ---
Jewelry, Champagne, and Flowers: David Yurman's Green Hills location has created a unique shopping experience for the 2023 Blue & Gold Auction. Built on passion, collaboration, and curiosity, David & Sybil Yurman founded their American Designer Jewelry company in 1980, describing their signature design concepts as "one long art project." The winner of this experience will enjoy a private styling event complete with a $500 store credit, champagne, and delicious hors d'oeuvres. Also, our friends at Sango Village Florist have brightened this one-of-a-kind package with six-month's worth of fresh flowers (one designer arrangement per month from May 2023 – October 2023). Flowers, champagne, and jewelry, this unique shopping experience is every woman's dream!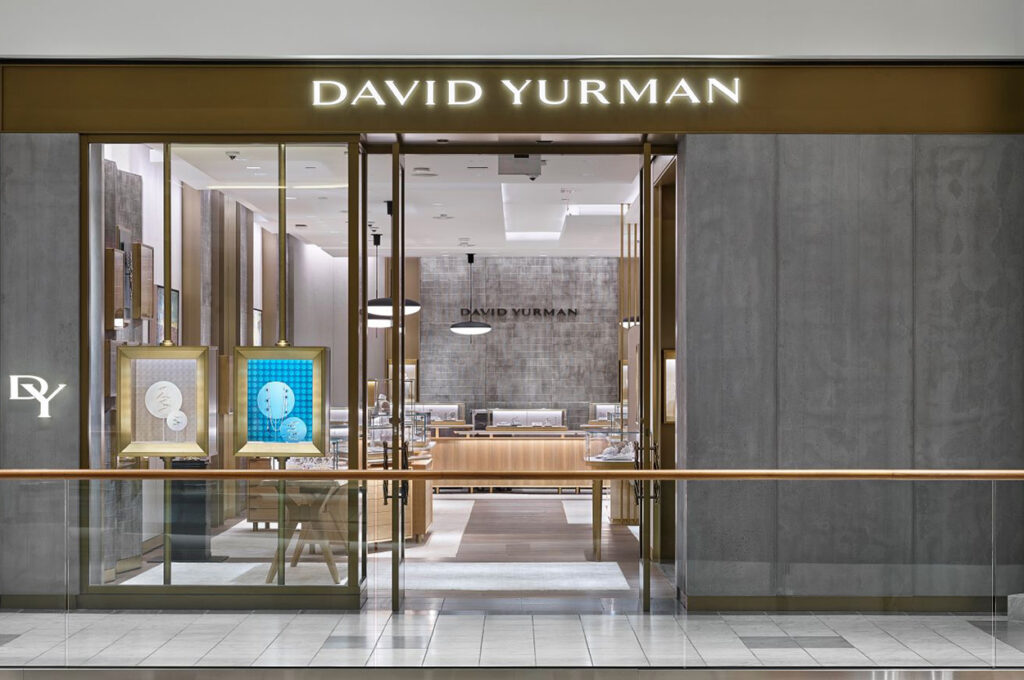 ---
Dolly Parton Autographed Guitar: Country Music Legend Dolly Parton is as famous for her charitable contributions as she is for her storied entertainment career. In addition to being one of the top-selling female artists of all time, the eleven-time Grammy winner has generously donated millions of dollars to support educational initiatives. Dolly's Imagination Library has ignited a love for reading among young people worldwide, with over 850,000 children receiving new books each month. Parton has graciously emblazoned her unique signature onto a guitar for our 2023 Blue & Gold Auction, providing a real showpiece that will surely excite our live bidders.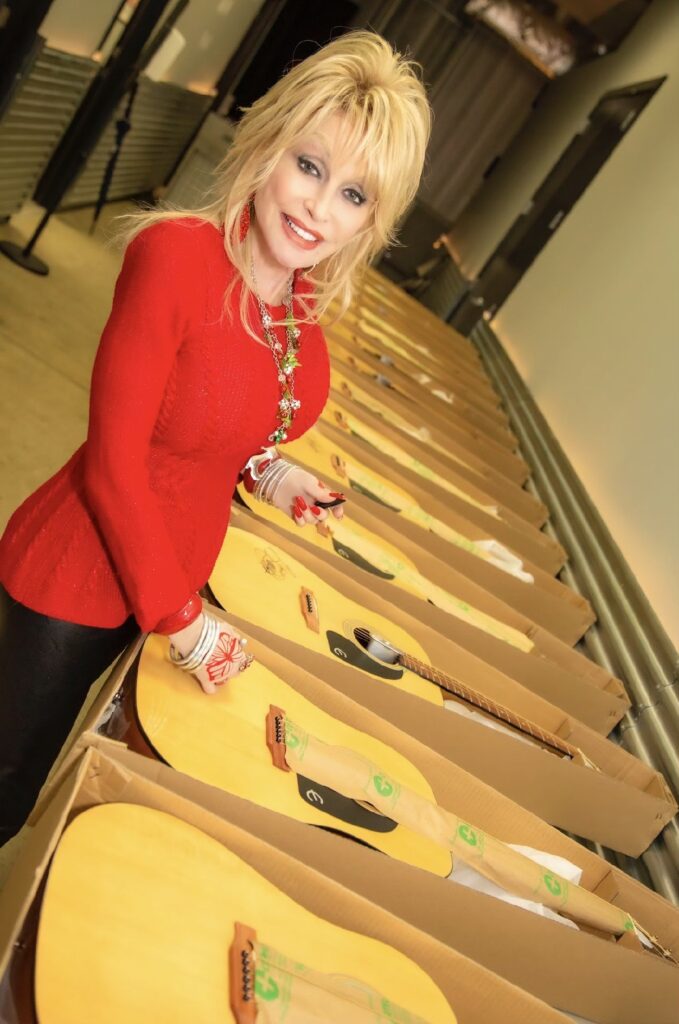 ---
Whiskey House Private Tasting: Nashville real estate tycoon John Brittle has created "The Mother Church of Whiskey" in the heart of the Music City. JB's Whiskey House is home to America's most extensive private collection of rare spirits, totaling over 4,000 bottles, in a nondescript former commercial office building. Again this year, we're offering an exclusive guided tasting for 6, featuring rare bourbons and whiskeys from around the world. The Whiskey House is a non-profit organization that has channeled its love for fine spirits into a significant fundraising machine. The Whiskey House is NOT open to the public. The ONLY way to gain access to this impressive collection is by purchasing a tasting experience at a charity auction. JB's Whiskey House raised over $450,000 last year for various non-profit organizations, and Clarksville Academy is proud to once again call them an official fundraising partner.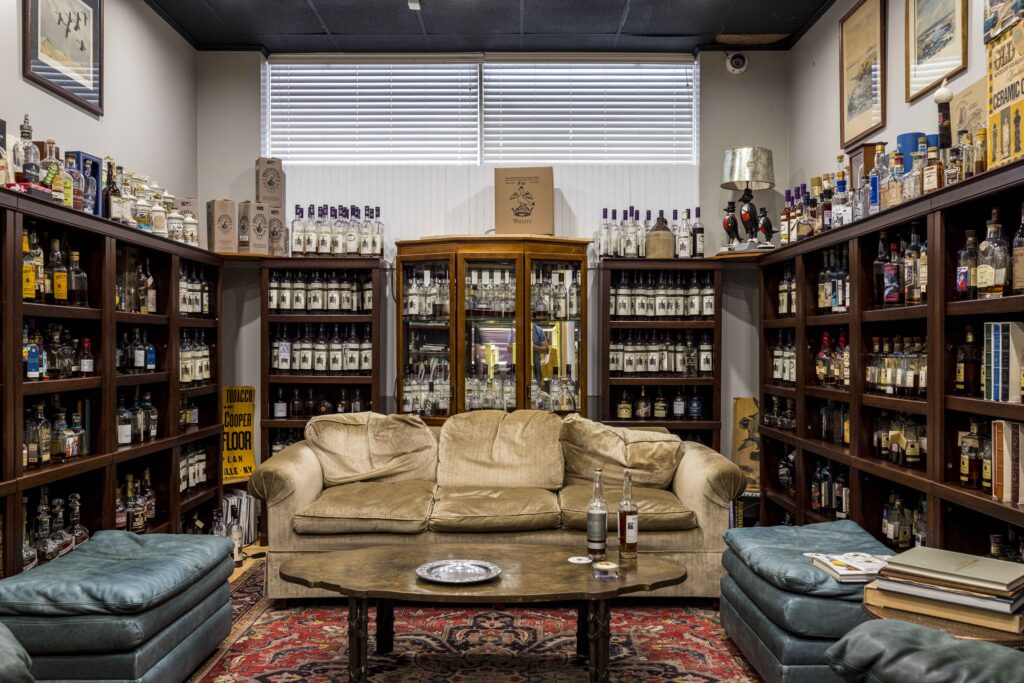 ---
Sun and Sand: Stick your toes in the sand at Alerio Condos in Miramar Beach, FL! One lucky bidder and seven people of their choice can have a luxurious stay at this 3 bedroom, 2 bathroom, corner condo. This is being offered at two options: stay three nights during the busy season (Jun-Aug) or six nights during any other month! One great thing about this package is it comes with complimentary beach service; you will get two beach chairs and an umbrella. Don't miss the chance to bid on this getaway!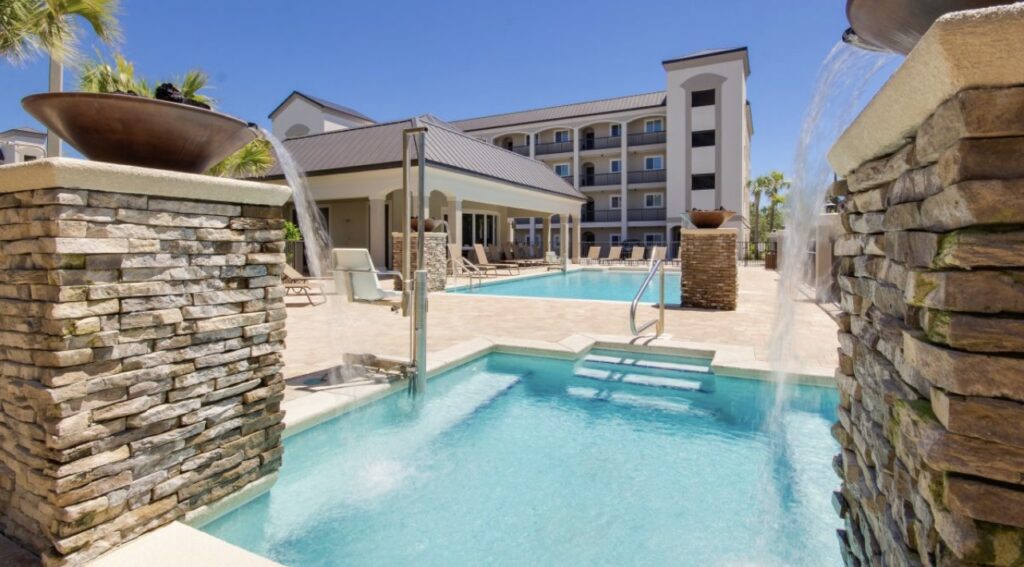 ---
John Rich Whiskey: Hit singer/songwriter John Rich has rocked the stage as a solo artist and part of some of Country Music's all-time great bands, Lonestar and Big & Rich. We're proud to showcase a premium autographed flight of John Rich's award-winning Redneck Riviera Whiskey in this year's Blue & Gold Auction. Do you display this delicious whiskey flight unopened like valuable entertainment memorabilia, or do you drink every drop?! Rich hand-signed each bottle creating the ultimate dilemma…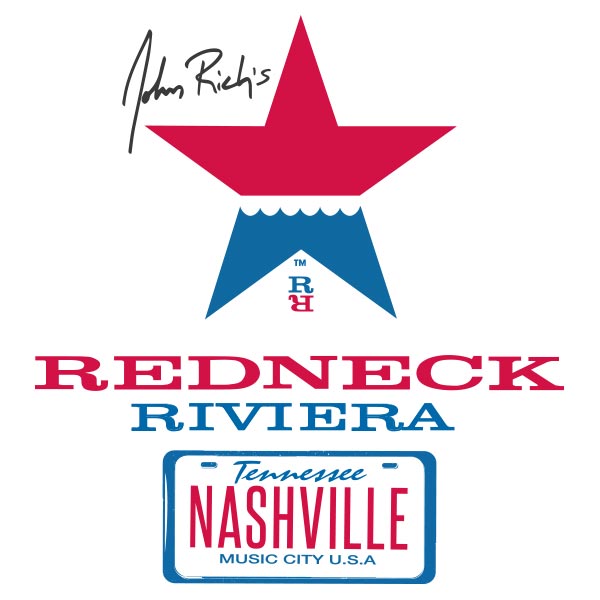 ---
Suite Life: This is your opportunity to purchase VIP access to Clarksville's new downtown destination! The Maynard Family has graciously donated space in their suite at F&M Bank Arena to this year's Blue & Gold Auction. Our winners can select their event once the upcoming calendar for the new arena is released later this Spring. Sabretooth Sports & Entertainment, a subsidiary of the Nashville Predators, manages F&M Bank Arena. Bridgestone Arena is constantly honored as one of the top concert venues in America, and surely F&M Bank Arena won't be far behind. *A list of available events will be given to the winning bidder later this year.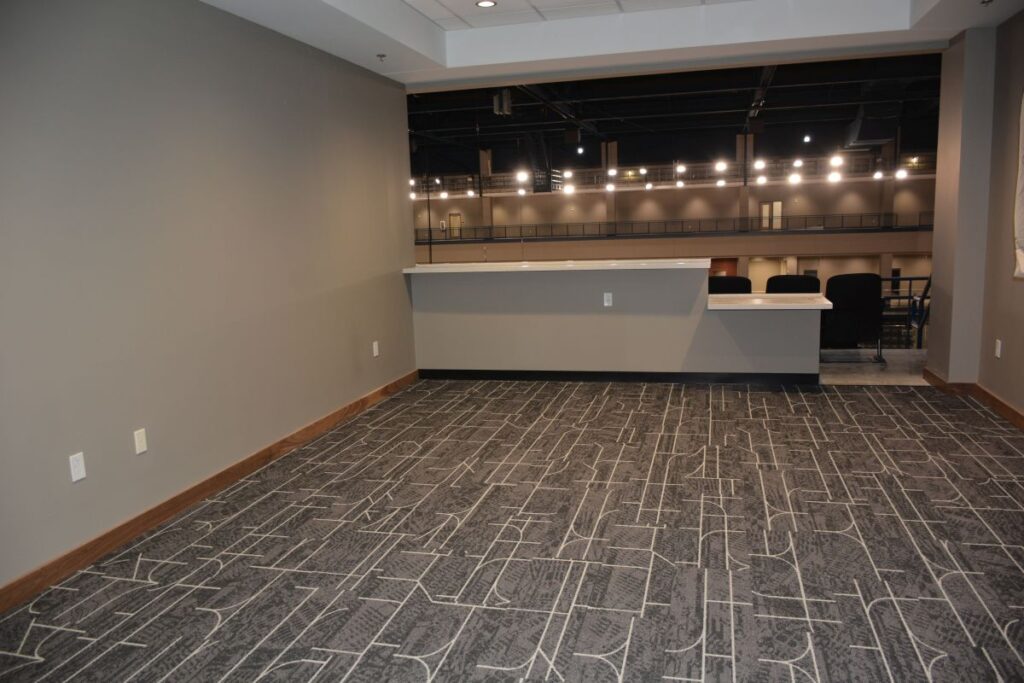 ---
Ola LIVE Painting: Born in Lagos, Nigeria, Ola Bashorun came to America as a young child and quickly learned how to channel his emotions into the creation of unique artwork. Ola moved across the country from Oklahoma to Middle Tennessee in 2010, and since then, he's been using his gift to beautify our community. You've seen his murals all over Clarksville, from the starry night scene at 420 Madison Street to the immersive Queen City Skyline at Shelby's Trio's rooftop bar. Ola has a heart for giving back to our community, and he's graciously agreed to come to create a LIVE art piece at our 2023 Blue & Gold Auction. You'll watch this unique work come to life throughout the night before getting an opportunity to bid on something extraordinary.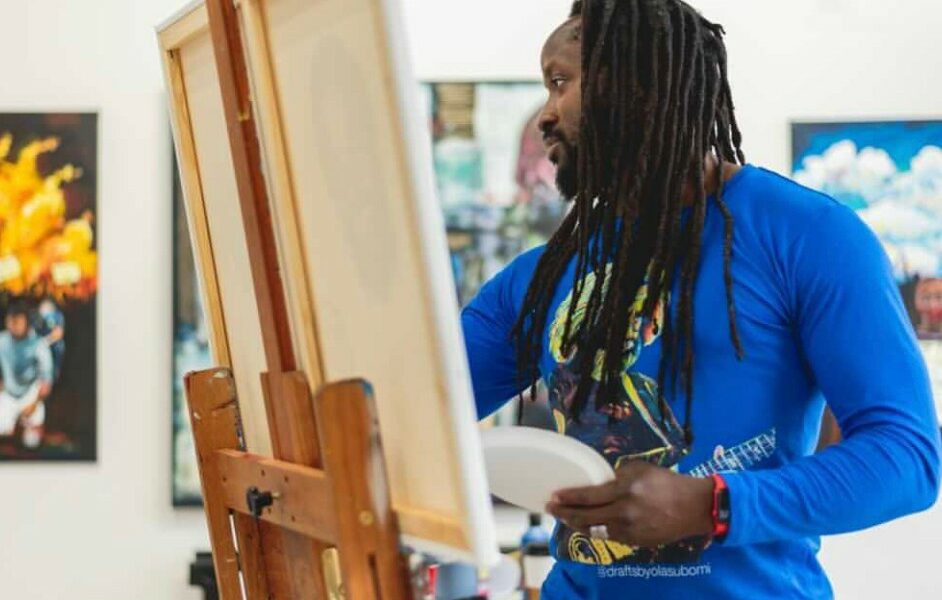 ---
Street Outlaws: Do you have the need for speed? Street Outlaws is an American reality television series premiered on Discovery Channel in 2013. Since then, the show has gone on to have thirteen successful seasons. Street Outlaws makes eight stops per season to film the show's crews building out and racing new high-powered small-tire cars. One lucky bidder and a friend will be able to travel to Bowling Green, KY, on Friday, June 23rd, or Saturday, June 24th, to join the pit crew for the show's taping. This package will also include a basket with a signed piston from Kye Kelly's car, a t-shirt, a license plate, a hat, and a few other items.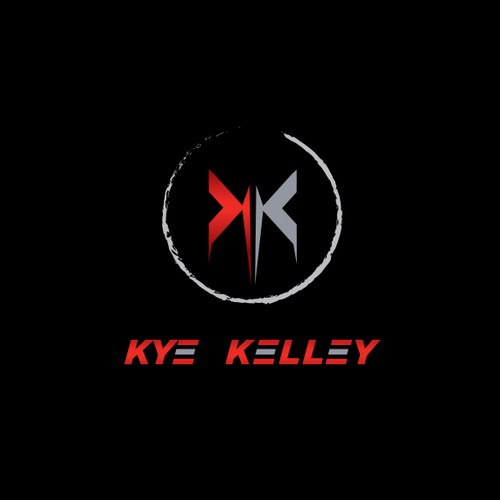 ---
Rocky Top: It'll feel like 1998 every day when you purchase the unique University of Tennessee Football National Championship package. The Vols are back, and the right way to celebrate is with this custom print featuring signatures from former UT head coach Phillip Fulmer, Linebacker Al Wilson, Wide Receiver Peerless Price, Kicker Jeff Hall, Wide Receiver Jermaine Copeland, and Running Back Shawn Bryson. Only 900 of these prints exist worldwide, and the Collegiate Licensing Company has authenticated the individual signatures. In addition to owning a piece of Tennessee Football history, the winning bidder will receive two tickets to Tennessee's home opener vs. Austin Peay this coming Fall. GO VOLS!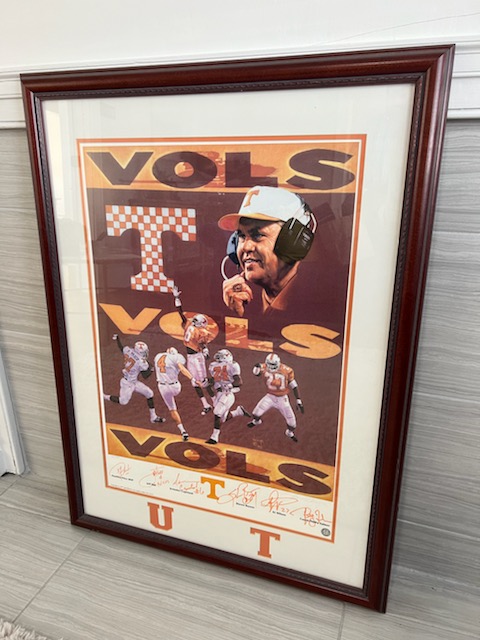 ---
Whiskey House At Home Tasting: Impress your friends with a carefully curated selection of 12 high-end whiskey samples, or enjoy this at-home tasting yourself. Either way, this special JB's Whiskey house collection is a satisfaction-guaranteed purchase. These 12 one-ounce samples will please any bourbon connoisseur's pallet, and this particular item will be a hot commodity in our silent auction! Last year's whiskey house sampler went for $500 in our silent auction, which means this year will be even more special. The Whiskey House is home to the most extensive independent collection of whiskeys and bourbons in the country, and they don't skimp when it comes to helping their partners raise money.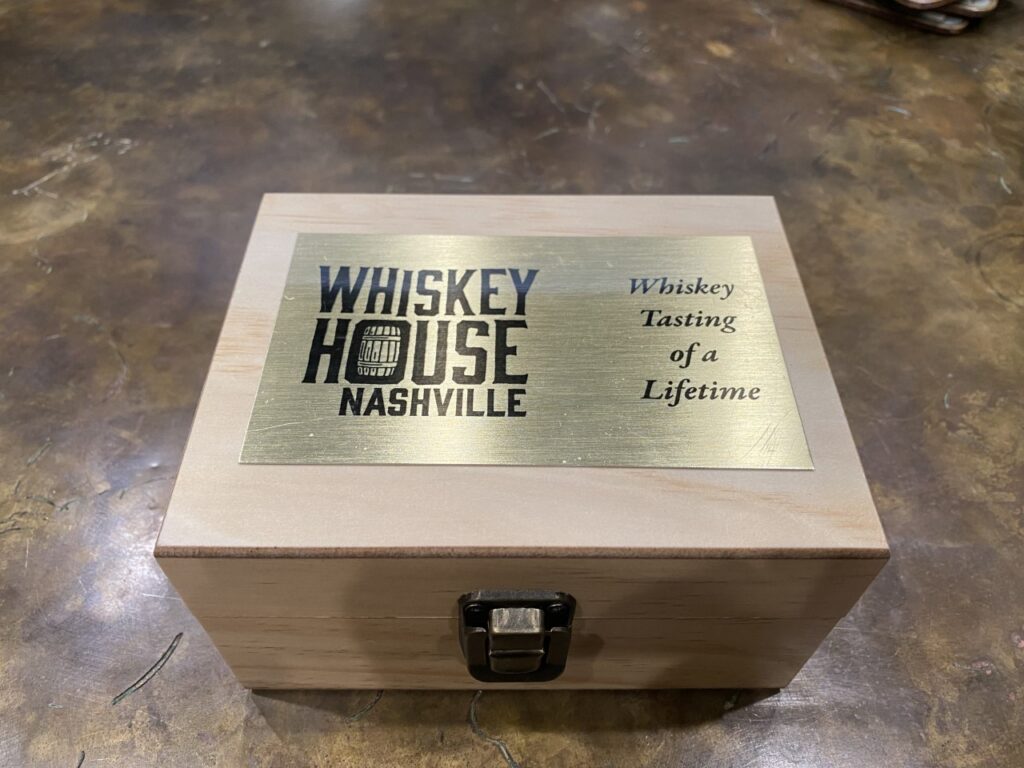 ---
Titan UP…Close!: Get up close and personal with our state's NFL franchise! This package includes two limited editions of Tennessee Titan bobbleheads and lower-level tickets to a game you choose in the 2023 season. Two top rushers in Titans' history earned the right to be memorialized via their bobblehead. Derek Henry is perennially one of the top rushers in today's NFL, and Chris Johnson rushed for over 2,000 yards back in 2008. In addition to the unique memorabilia, you can also experience the excitement of Nissan Stadium in 2023 with two lower-level tickets to any regular season game you choose! Titan UP!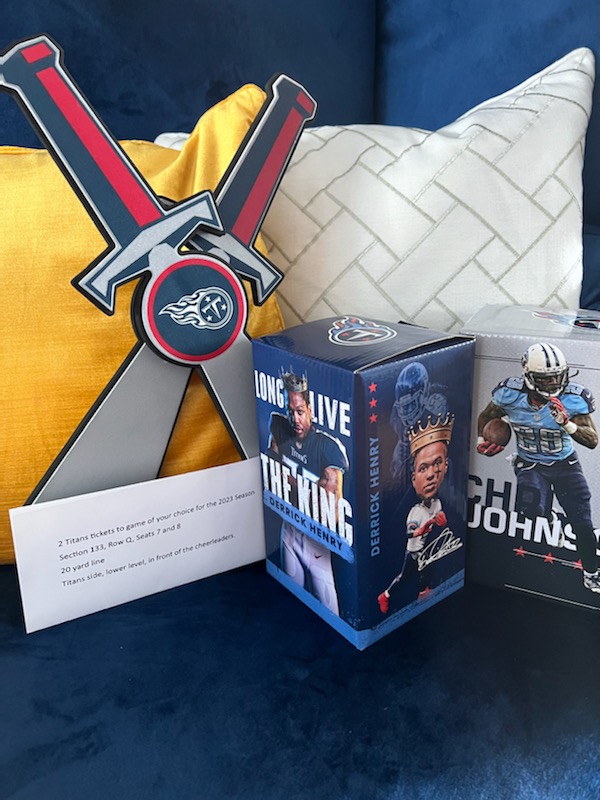 ---
A Whole New World These tickets were sold in early February, and most shows are sold out! Luckily the Genie has dropped off a pair for this year's Blue & Gold Auction. Discover a whole new world at Disney's ALADDIN, the hit Broadway musical. From the producer of The Lion King comes the timeless story of ALADDIN, a thrilling production filled with unforgettable beauty, magic, comedy, and breathtaking spectacle. It's an extraordinary theatrical event where one lamp and three wishes make the possibilities infinite.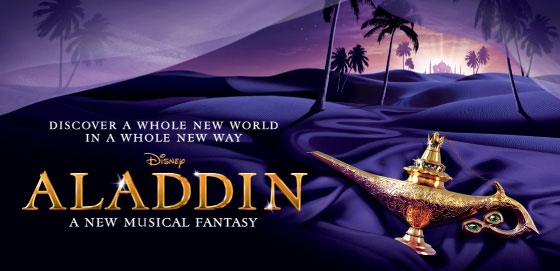 ---
Student Art Silent Auction
Car: "Grease Lightening" by Senior, Anna Ryan, Pencil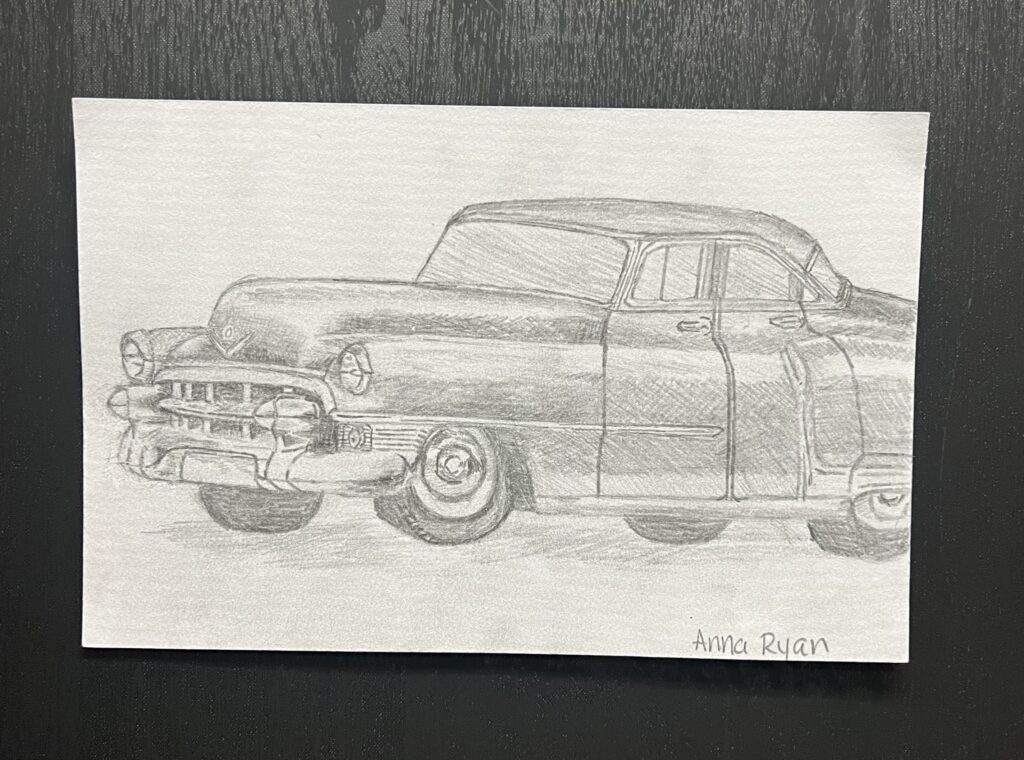 Bridge: "Water Under the Bridge" by Lisa Wilson, Art Instructor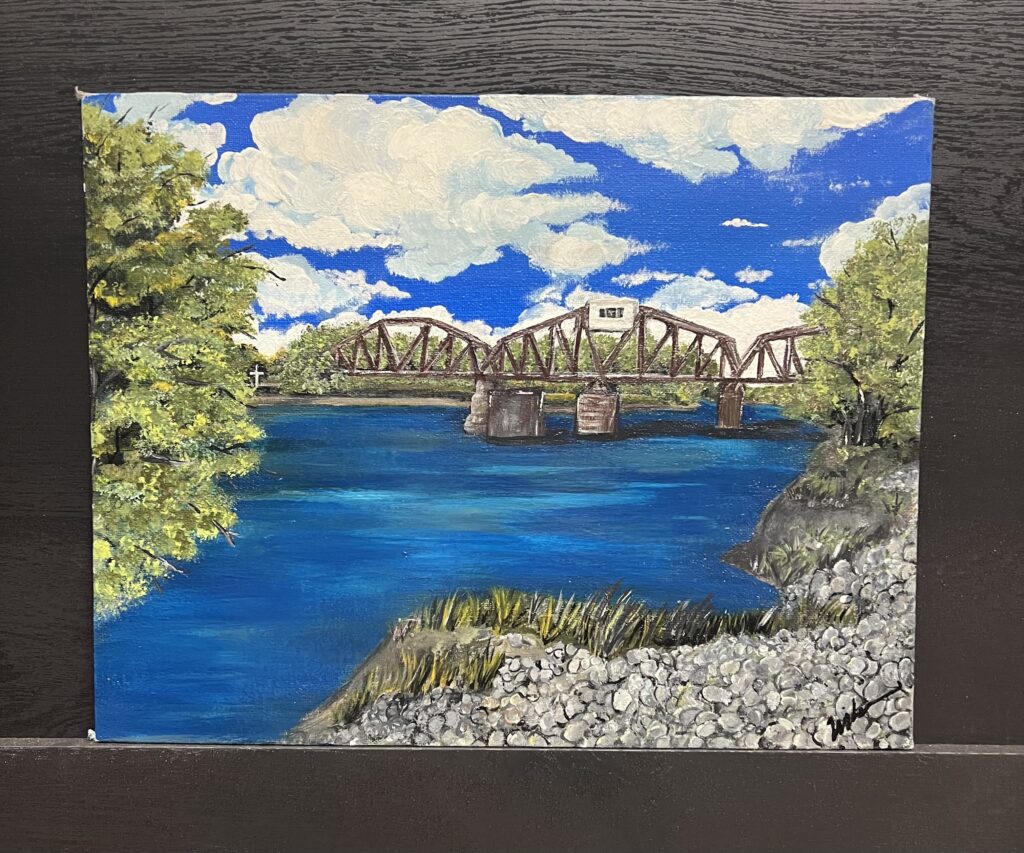 Fall Leaves "Autumn Reflections" by Freshman, Lexie Calzaretta in acrylic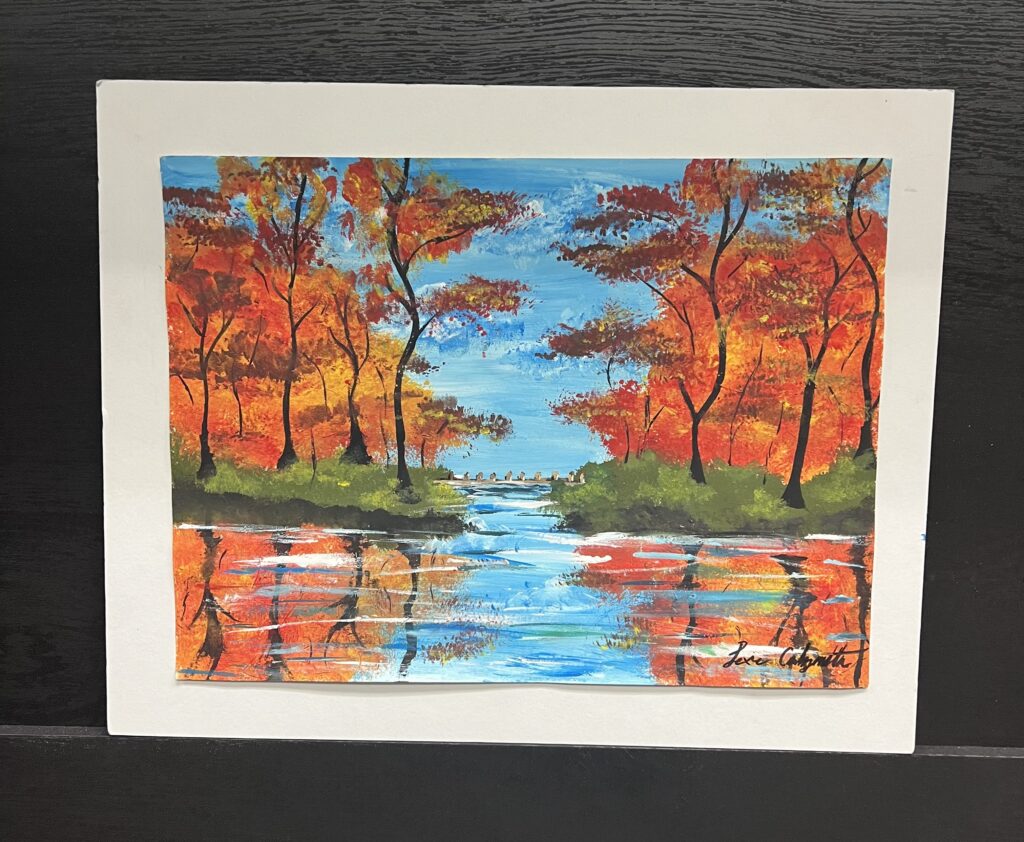 Sunset: "Sound Waves" by Freshman, Samantha Macera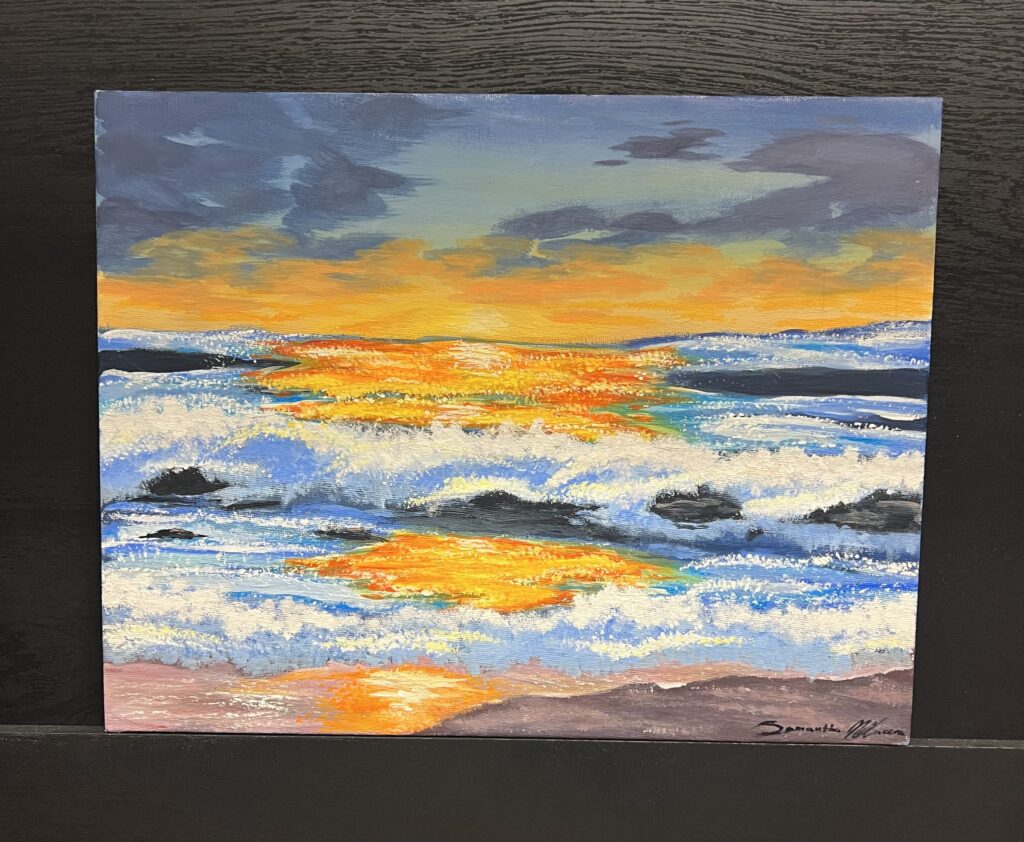 Flowers: "Spring Blossom" by Lisa Wilson, Art Instructor